Featured by Melissa Klurman
How to Smuggle a Ham
That amazing jamon you picked up on your trip probably isn't legal to bring home. But what if you want to try anyway?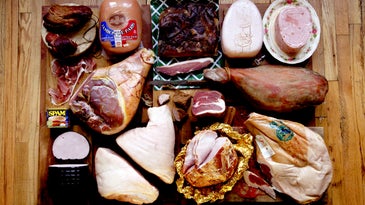 6 Things You Can Only Get in Baltimore
If you haven't been to Baltimore, Maryland, in a while, you're in for a tasty surprise. The city has a slew of new restaurants, great products, and creative chefs offering a unique spin on local ingredients and old "Bawlmer" favorites. Charm City has never tasted so good.