Featured by Nathan Myhrvold
20 Years of SAVEUR: Fishing Around
In honor of the 20th anniversary of SAVEUR, we asked some of the people who taught us the most to each peruse a year's worth of issues and to reflect on them. Here, Nathan Myhrvold on a story from our December 1997 issue.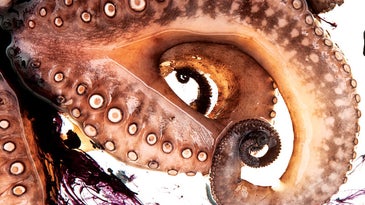 Secrets of the Grill: Burgers
After researching the chemistry behind the deliciousness of every component, Nathan Myhrvold, co-author of Modernist Cuisine, uncovered methods for making the ultimate backyard burger.