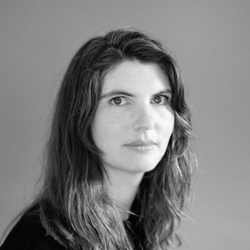 Samantha Weiss Hills is a writer and editor based in New York City. She is the Deputy Editor of Commerce for Domino and Saveur. 
Highlights
Expertise in writing home tours and shopping stories for shelter titles

Enjoys diving deep on the wine world

Previous work experience: Hearst Magazines, Curbed, Food52
Experience
Weiss Hills is the former Senior Editor of Home and Design for HearstMade at Hearst Magazines and Contributing Editor for Interiors at Curbed, where she authored the weekly House Calls column. She has worked at institutions like the Logan Center for the Arts at the University of Chicago and the Solomon R. Guggenheim Museum; helmed communications and partnerships for Food Book Fair, a festival of food writing; and was the first Partnerships Editor for Food52. Her writing has appeared in Architectural Digest, House Beautiful, Eater, Food52, Curbed, Wine Enthusiast, The Week, and more. Samantha has been an Adjunct Instructor at The Media School at Indiana University, served as a sommelier at King Dough in Indianapolis, and has recipe tested for Dominique Ansel Bakery.
Education
Weiss Hills graduated from Indiana University with a bachelor's degree in Journalism, plus a second concentration in Art History and a certificate in Arts Administration. She also holds a master's degree in Arts Administration from Indiana University, and has passed the introductory sommelier exam through the Court of Master Sommeliers.
Desert Island Ingredient (and why)
I have an undying love for tofu, in all its forms. Assuming I can harvest sea salt from the ocean, grow citrus and olive trees in the hot climate for juice and oil, and fashion cooking implements from hard objects, I'd say that's my go-to ingredient. It takes on any spice or sauce you add, so I'll never get bored.
Get latest from Samantha Weiss-Hills