Meet the 2013 BFBA Winners: Not Without Salt
We're blown away by the talent, passion, and intelligence of this year's Best Food Blog Awards winners, and learning the stories behind their blogs--how they became interested in baking, travel, or craft beer; what inspires them to write, photograph, or create delicious original recipes--makes us appreciate their work that much more. See all the winners »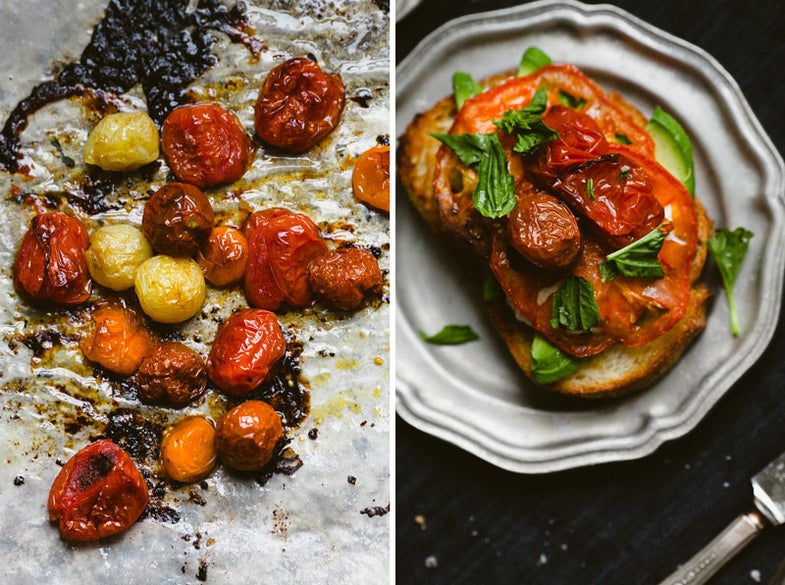 Category Won: Best Cooking Blog
Blog: Not Without Salt, written and photographed by Ashley Rodriguez
Geographic Location: Seattle, WA
Running Since: 2008
When and how did you become interested in cooking? Looking back I can see that I've been interested in food my whole life but I didn't really realize it until I lived in Italy for a time. When the other students who I was studying and living with were off shopping and spending their money on Italian shoes,I was enjoying yet another scoop of gelato. Every chance I could get I was at the market or exploring all the little restaurants tucked into the cobbled hillside. Coming home I quickly realized that some people make a living eating, cooking and feeding people. In an instant that became my new dream.
Credit: Ashley Rodriguez
What are a few of your favorite cooking/recipe posts on your site? These cookies are often in the jar. Of course the Dating My Husband series is one of my favorites. I get to combine two of my favorite subjects—my husband and food. It's also the subject of the cookbook I'm currently working on.
Where do you draw inspiration for your posts and recipes? I'm always open to inspiration. Mostly I turn to cookbooks to spark new ideas, learn new concepts and to drool over the photos. A close second is travel. When I travel I come home with an arsenal of new ingredients and flavors that I'm eager to cook with. And then there's eating out. Similar to traveling, when eating out I'm eager to try new things, to stretch my palate and then come home to attempt to recreate a particular dish at home.
What blogs do you personally read, food or otherwise? A bunch: Sprouted Kitchen, Happy Yolks, Food Loves Writing, A Sweet Spoonful, Vanilla Bean Blog, Seven Spoons.
Are you excited to go to Las Vegas for the BFBA Awards? Of course. I'll be there with my husband ready to feast and excited to meet blog friends I haven't met in person yet, and to reconnect with dear friends who I only get to see sporadically.