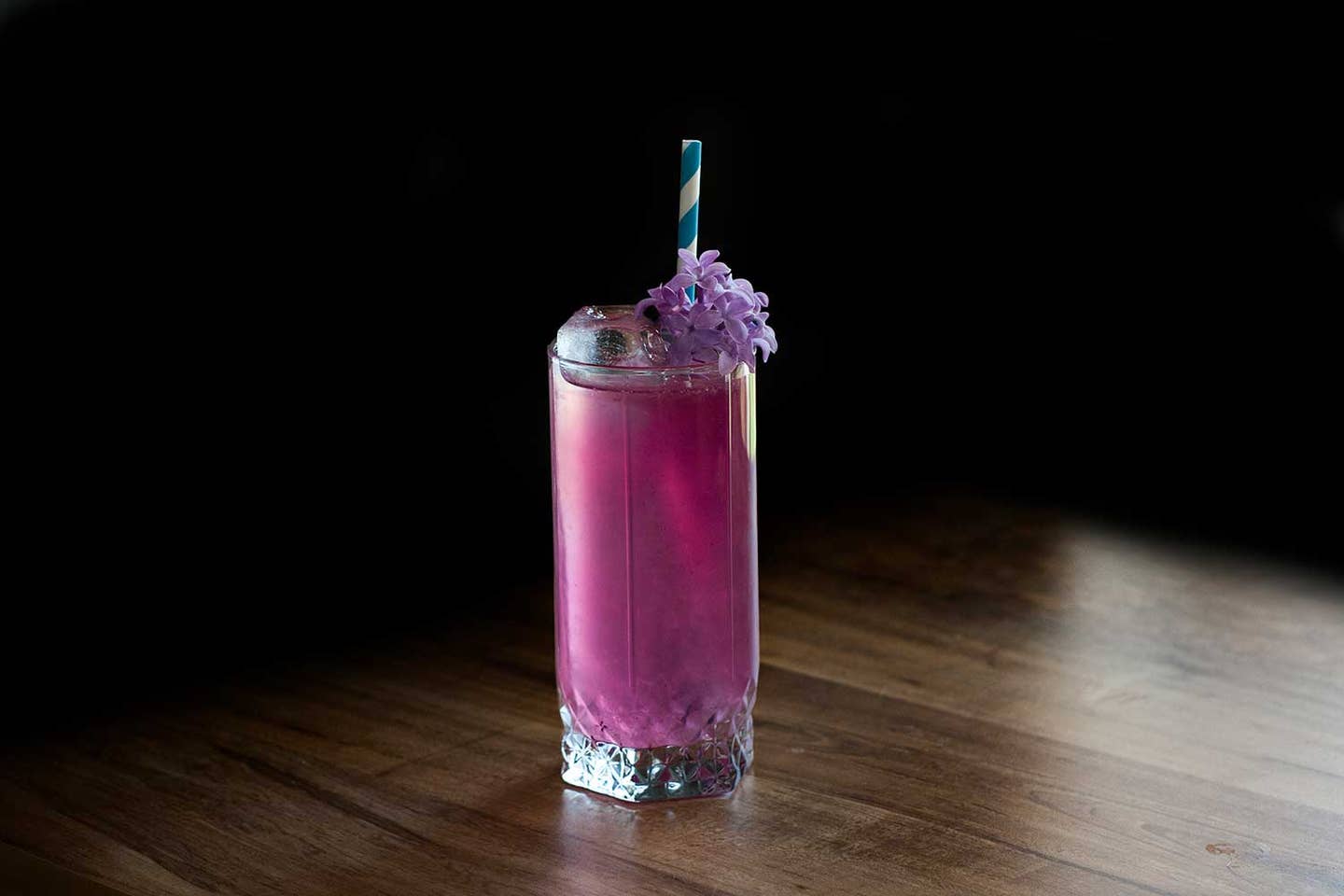 Culture
Meet the SAVEUR Blog Awards Finalists: 6 Standout Drinks Blogs
Raise a glass to these 6 stellar drinks blogs
The SAVEUR Blog Awards are here, and from a pool of tens of thousands of reader nominations we've selected 66 finalists in 11 categories. Now it's your turn to vote for a winner. Cast your ballot here early and often; you can vote as many times as you like by September 12th. Today: meet the finalists for our Best Travel Blog category.
These six bloggers have more than an appreciation for a good beer or a delicious cocktail. They've done the research, they've grown the ingredients, and they know exactly what you're putting in your glass.
The Blogger: Aaron Ayscough is a journalist and wine writer based in Paris. Before moving to Paris in 2009, he worked as sommelier and wine director for chef Nancy Silverton in Los Angeles. His writing about wine and restaurants has appeared in The Financial Times, The New York Times: T Magazine, Fantastic Man, and Sprudge Wine, among other publications.
The Blog: The "wonk" in Cocktail Wonk signals a world of complex topics rendered simple, secrets revealed, and long-held misperceptions shattered. Within the writing are deep dives on flavor science, cask aging, spirits history, and industry transparency, mingled with bar reviews, craft cocktail recipes, and home bartending techniques. From the Dutch company quietly supplying much of the world's rum to the mad genius aging spirits at hyper speed, the stories shared by Cocktail Wonk cater to the insatiably curious imbiber—those who want to geek out about everything in their glass and travel the globe to meet the people crafting it.
The Blogger: Matt Pietrek, the force behind CocktailWonk.com, is a Seattle-based drinks writer and prolific Instagrammer (@cocktailwonk). His audience follows him behind the curtain of the spirits and cocktail world. Aided by decades working in complex systems via the tech industry, his long-form pieces unearth previously unknown stories and delve into topics other publications gloss over. In 2018, he was a Spirited Awards finalist for Best Cocktail & Spirits Writer at Tales of the Cocktail. Rum comes first in his heart, but he's also extensively reported from Scotch Whisky distilleries, Kentucky rickhouses, the bodegas of Jerez, and the cellars of Cognac.
The Blog: Blogger Susan L. Schwartz knows that she is not alone in feeling a tingle of excitement when sashaying up to the bar and ordering a Sazerac. Cocktail culture is quickly joining the food craze; creative connoisseurs are emerging and we are the lucky ones. These masterminds of mixology deserve not only our respect, but also our individual attention. A Lush Life Manual is the "How-To Guide for Living Life One Cocktail at a Time:" a place to discover why an old-fashioned is the drink of choice, who is making homemade shrubs, how ice, or lack thereof, is transforming a cocktail, and so much more.
The Blogger: Thanks to her mother's love of martinis, the first words Susan spoke were, "Shaken, Not Stirred" and she's been obsessed with cocktails ever since. An American living in London, Susan has brought this passion to A Lush Life Manual, her blog and podcast. She travels the world, capturing the stories behind the drinks we love. She also writes an award-winning luxury travel blog, Best Bits Worldwide, and her work has been seen in many publications, including Condé Nast Traveler online, Grazia UK, and Mail on Sunday. She serves on the board of the British Guild of Travel Writers.
The Blog: Moody Mixologist is a collection of original and classic cocktail recipes, tutorials, and photography focused on sharing the beauty of botanical ingredients and exploring unusual syrups, infusions, and techniques. I enjoy sharing creative, simple, and accessible cocktails that anyone can enjoy, no matter the size of your home bar or skill level.
The Blogger: Amy Traynor is a New Hampshire-based photographer, cocktail designer, and forager of wild edibles with a love of organic ingredients and a propensity for creating moody imagery. Her background in fine art and her interest in herbs and medicinal plants intersected when she began learning about spirits and crafting her own variations of classic cocktails. Amy started Moody Mixologist in 2018 as a way to document her recipes, experiments, wild garnishes.
The Blog: The Stir and Strain blog is a go-to creative resource for cocktail enthusiasts, and a regular source of inspiration for design and style readers. The blog features original cocktail recipes as well as variations on classics, plus a look at what's cool in the bar world and must have accessories for the home bar. Mixing cocktails out of her home bar, host Elana Lepkowski develops drinks for everyone from the cocktail novice to the behind-the-bar professional. Stir and Strain promotes cocktail pantry DIY, and offers readers approachable recipes for syrups, bitters, and tinctures, with an emphasis on seasonal, classic, and tiki cocktails.
The Blogger: Stir and Strain's Elana Lepkowski has been mixing drinks from her home bar for years, but began blogging her original cocktail recipes in 2011. In 2014 she left a decade long career as a creative director to pursue the world of cocktails full-time. In addition to creating recipes for her site, she regularly whips up recipes for many major liquor brands, national publications, and occasionally her husband.
The Blog: Wine Terroirs, run by Bertrand Celce, is all about wine discovery, wine tasting, and vineyards in France.