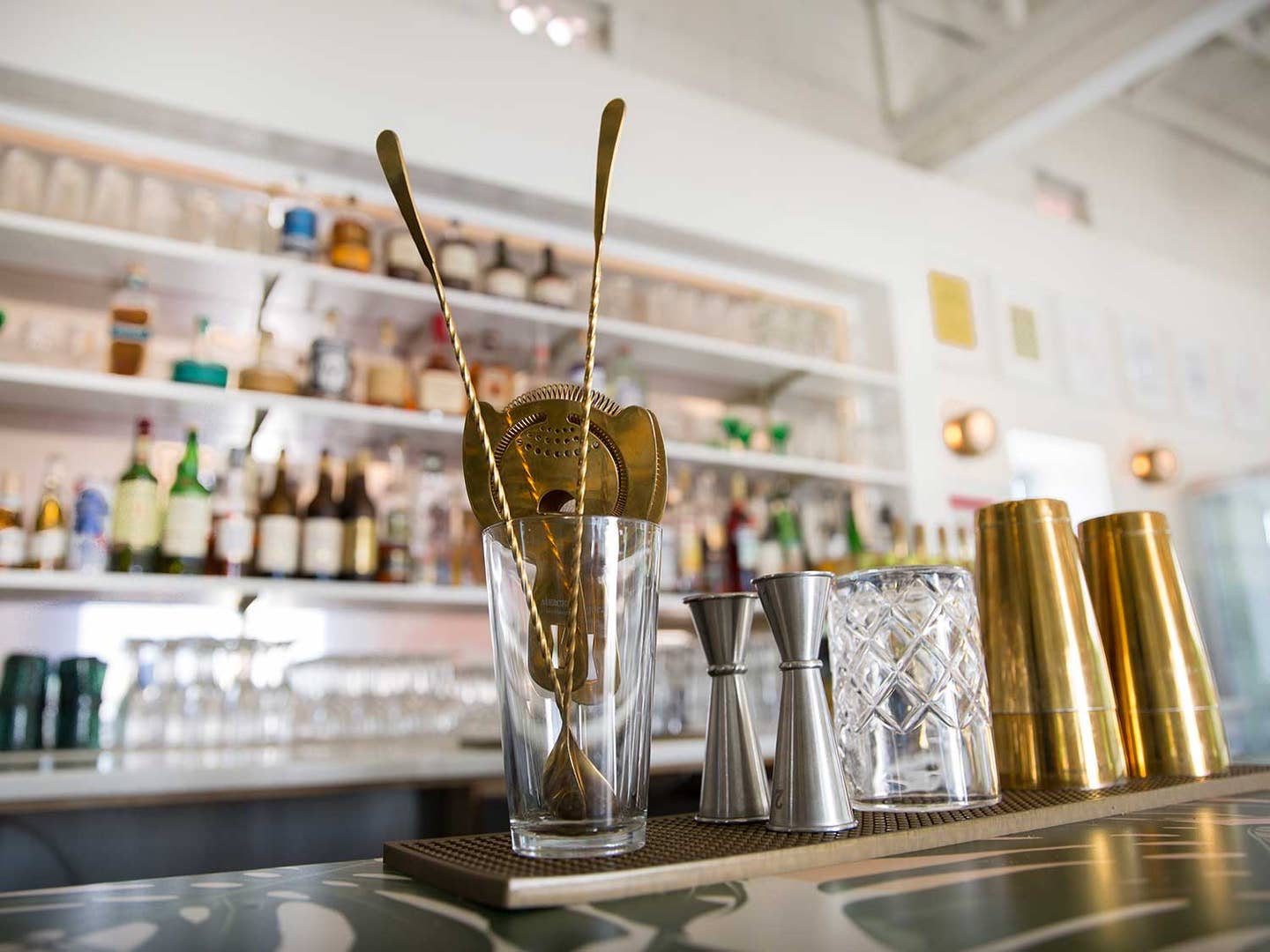 Travel
This Entrepreneur is Helping Women Invest in Memphis Restaurants
Through the Broad Angels Network, founder Lisa Toro is helping female-run businesses thrive in the city
After bouncing around through several different corporate careers, ranging from a financial analyst to a digital marketing executive for a large hospitality brand, Lisa Toro decided to switch gears completely. She opened up a small concept shop in Memphis' burgeoning Broad Avenue Arts District—and then an even smaller restaurant nearby. "I thought wanted to climb the corporate ladder, but the further up I got, the more I didn't want it," she says.
Starting out with the artisan-centric store City & State, Toro's goal was to showcase makers and crafters from around the country—and serve up really solid coffee. "For small businesses, finding retail opportunities outside of your own hometown can be tough," she explains. "We wanted to raise awareness of these brands in Memphis." Of course, she also stocks plenty of under-the-radar, local brands as well.
As the once-overlooked Broad Avenue Arts District continued to grow and expand, Toro began to see great potential there for businesses to put down roots with brick-and-mortar shops—but especially those run by women and minorities. At the same time, she realized that, to help get her own next business off the ground (a modern diner and cocktail bar), she would need some help with funding.
In 2016, she reached out to her network, but focused on women who she thought might be interested in the opportunity. The idea evolved into what is now the Broad Angels Network, a group of women partnered with Epicenter Memphis—the self-titled "Hub of the Greater Memphis Entrepreneurship Program"—to actively mentor and invest in women and minority businesses.
"Right now, there's a real opportunity to change the face of what our city becomes though women- and minority-owned businesses," Toro says. "Some small business owners might be at a disadvantage because they might not fully understand the financial aspects, or they might not know what and how you need to present yourself to a bank when you're requesting funds." As part of her mission, Toro helps interested entrepreneurs by having frank conversations about money and demystifying the loan process.
"I wanted to lift the veil on topics [for women and minorities] like how much equity do you grant, because the more we have those conversations, the more we create an equal playing field," Toro says. She still currently speaks at some of Epicenter's entrepreneurial classes, gives one-on-one advice, and is wide open about sharing her story with others who are considering starting a business.
Among Broad Angels' recent success stories is the business of pastry chef Nuha Abuduhair, who after running a successful pop-up in Memphis opened a patisserie specializing in macarons called 17 Berkshire on Overton Square. To help make it happen, Toro helped her square away her loan paperwork and even made a soft introduction at the bank. She also played a role in helping the female team behind Sundara Wellness by meeting with them to research real estate and help negotiate leases. "They just opened their doors a few months ago and I'm so excited to see them grow," she says.
Right in the kitchen of her own year-old restaurant The Liquor Store, Toro has created an incubator of sorts for emerging talent. In 2018, she hired Jessica Taylor, a 26-year-old female chef to lead the kitchen at The Liquor Store. "This is Jessica's first role as a head chef, but she handles it beautifully and is the perfect fit for us," Toro says, adding that she skillfully handles the weekend rush and is always bringing new ideas to the table.
It's a neighborhood—and city—where small business owners are taking their futures into their own hands one rolling pin, one hand-painted mural, and one locally sourced menu at a time. Biting into one of The Liquor Store's biscuit beignets drizzled with dulce de leche, you can literally taste the renaissance that Toro is so passionate about. As she says, "You really can't ever go wrong with fried biscuit dough."