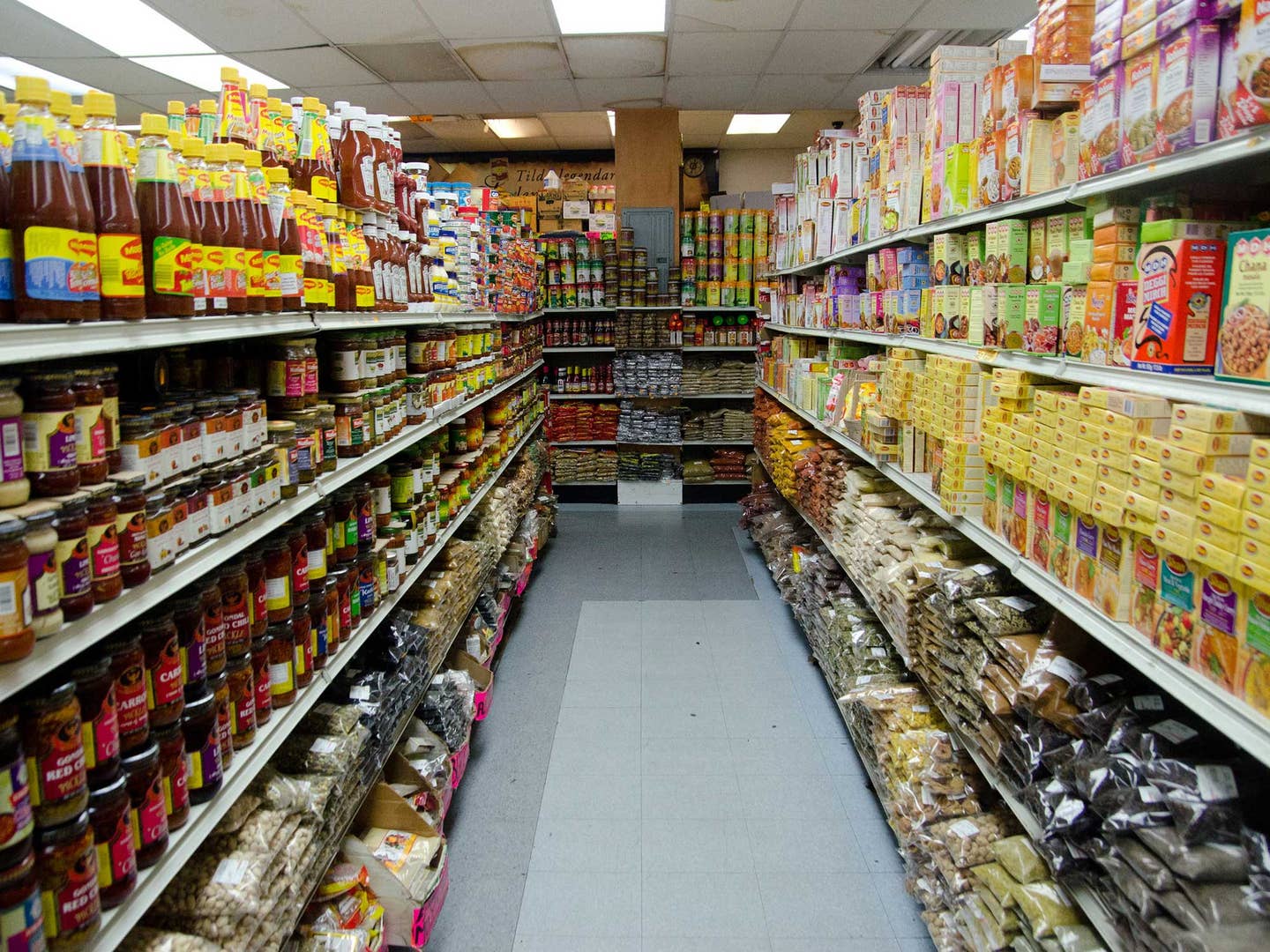 Culture
Refugee-Run Grocery Stores Are Turning American Food Deserts Green
Across America, immigrants are increasing access to fresh, nutritious food—for everyone
Food deserts—neighborhoods or entire cities that lack access to proper grocery stores and nutritious food—are all too common in America. But in Erie, Pennsylvania, one desert is becoming a lot more lush, PRI reports, thanks to the emergence of several new refugee-run grocery stores filling a much-needed demand for fresh food.
Pradip Upreti, a Nepalese refugee, opened UK Supermarket about two years ago to serve the daily needs of his neighbors. In Erie—population: 280,000—10 percent of the residents are refugees from Nepal, India, and nations across Africa, the Middle East, and Southeast Asia. They were long used to trekking across the city to buy produce like jackfruit and specialty items like halal pizza, then re-sell the items in their own communities.
But Upreti has found a way to help. "I looked in the community and found that there really is a need for Asian-based stores in Erie, which we really don't have too many," said Upreti. Today his store, UK Supermarket, is one of nearly 20 similar grocery stores in the city run by refugees.
UK Supermarket primarily stocks South Asian foods, but Upreti gets customers from around the world, from Africans and Arab Americans to Burmese and Vietnamese. A cluster of stores on Parade Street offer complementary goods; close to UK Supermarket, there are two Iraqi-owned stores, one which carries spices, and the other sells fish, lamb, and goat.
For the non-refugee populations that have benefitted from these efforts, some of the items at these stores may be unfamiliar. But they're undeniably American.