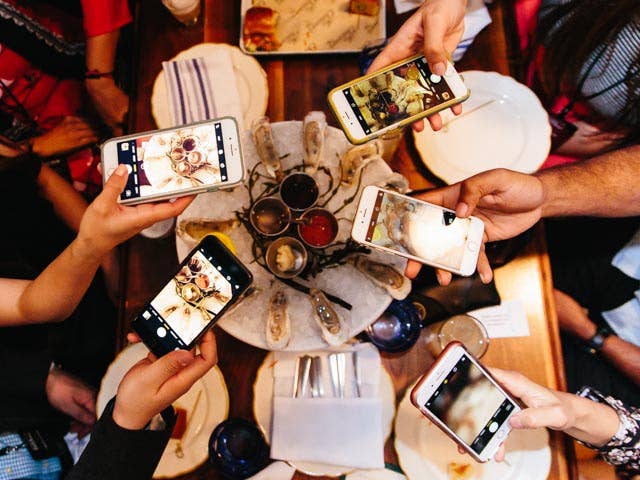 Culture
The 2017 SAVEUR Blog Awards Land in Charleston, South Carolina
Biscuit breakfasts, cookbook workshops, and oyster bar crawls with our finalists and winners
They came, they ate, they conquered.
This weekend, we recognized a group of 72 finalists representing extraordinary food blogs, essayists, photographers, and Instagrammers at the 8th annual SAVEUR Blog Awards, hosted in conjunction with Explore Charleston in Charleston, South Carolina. At an awards ceremony and dinner that took place at The Dewberry, 23 of these finalists took home a SAVEUR Blog Award, with categories ranging from Most-Inspired Weeknight Dinners to Best Food Photography and the Food Obsessive Award for Best Single-Interest Blog. This year marked the first year the Blog Awards have taken place in Charleston, and also the first-time we opened up the event's activities to a select group of lucky SAVEUR super-fans.
After a late night, we were up bright and early for a big day of panels and workshops, but not before an all-out biscuit breakfast buffet provided by Carrie Morey of the famed Callie's Charleston Biscuits and coffee from King Bean Roaster at the Le Creuset test kitchen. Minds ready and bellies full, attendees kicked off the morning with the "Behind the Brand: Building, Promoting & Monetizing a Small Food Business" panel, featuring Carrie Morey and Brooks Reitz of Leon's Oyster Shop, moderated by cookbook authors Matt and Ted Lee. After the panel, guests were treated to an al fresco Bloody Mary bar put on by Charleston Mix, before heading into panel number two: "Blogs to Books and Back Again: What Publishers Don't Tell You After Offering a Book Deal," moderated by SAVEUR's Max Falkowitz and featuring author and SAVEUR test kitchen director Stacy Adimando, along with author Nathalie Dupree, Le Creuset's Nate Collier, and Smitten Kitchen's Deb Perelman.
From the Le Creuset test kitchen, we headed to High Wire Distilling Company, where we were greeted by a whole hog feast and fixings being prepared by local pitmaster Rodney Scott of Rodney Scott's BBQ. As attendees wolfed down pulled pork, chicken, and collards, Post and Courier food editor and critic Hanna Raskin dove into our next panel, "Food (is) Culture: How to Talk About Food with Loaded History," a conversation about race in food with Rodney Scott and Gullah Geechee culinary artist chef BJ Dennis. The last panel of the afternoon was a boozy one: "Whiskey with a Sense of Place," featuring High Wire's Ann Marshall and Scott Blackwell as well as University of South Carolina professor Dr. David Shields explored the revival of heirloom grains and their spirited uses.
The night's festivities took guests back to the Dewberry Hotel, where the ballroom and courtyard were decked out for dinner and an awards show. Presenting the awards in each category were the Taneka Reaves and Johnny Caldwell of the Cocktail Bandits, Stacy Adimando of SAVEUR, and Chef BJ Dennis. The final activity of the week, taking place the following morning, took finalists all the way out to the ACE River Basin for a rice-farming lesson and shrimp-and-grits lunch with Jimmy Hagood of Lavington Farms.
Congratulations to all the nominees, finalists, and winners of this year's Blog Awards; and a huge thank you to all of our panelists, moderators, guest presenters, judges, and the venues and partners who hosted all of us for this incredible event in Charleston, South Carolina. Click here to see a full list of finalists and winners. Until next year!