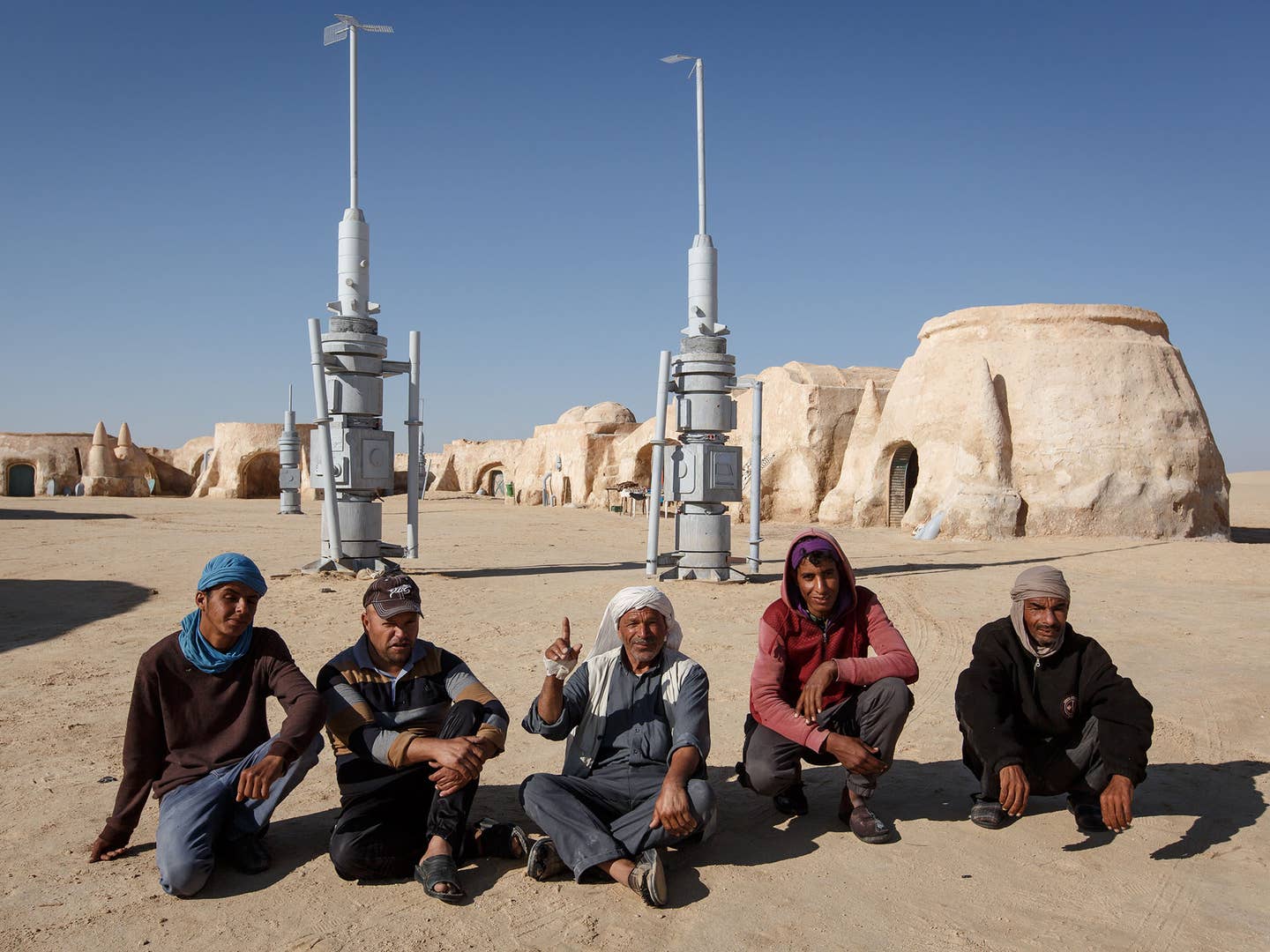 Travel
That Time We Stumbled on Some Guys Cooking Lunch on Tatooine
Sharing an impromptu Bedouin meal in the old Star Wars set in Tunisia
After two days of driving in the desert, my friend and I pulled off a sandy, unpaved road near Nefta, a small town in western Tunisia. There, rising above the dunes, was an otherworldly-looking village that I had come here expressly to see. For lifelong Star Wars fans like me, the area around Nefta is something of a mecca; George Lucas filmed scenes of the planet Tatooine, Luke Skywalker's childhood home, in its surrounding dunes and salt flats. Many of the sets from the original movie still stand, the oldest dating to 1976. Unsure of what I might find, I poked my head into one of the buildings. Inside, to my surprise, Bedouin men sat stoking a small fire.
They were preparing a meal for themselves and invited us curious travelers inside to partake. The man doing the cooking, Salem Ben Said, buried a flat piece of dough in the ground before covering it with a small pile of burning sticks. After five minutes, he pushed the fire to the side, using it to heat a pot of tea. He unearthed the bread, dusted off the clay, and handed us a piece. It had a delicate, crisp crust with a toasty flavor from the smoke, while the tea was a fine counterpoint, dark and sweet.
Talking to the men we learned that they used to make a killing here selling cheap jewelry and other wares to tourists back in the early Star Wars days—Said told me they once saw hundreds of visitors every week. Now they're lucky to get just a few hardcore pilgrims. But each night, they still set up camp in these old Tatooine hideaways to stake out their spots for the morning, hoping the Star Wars fans will return in force.