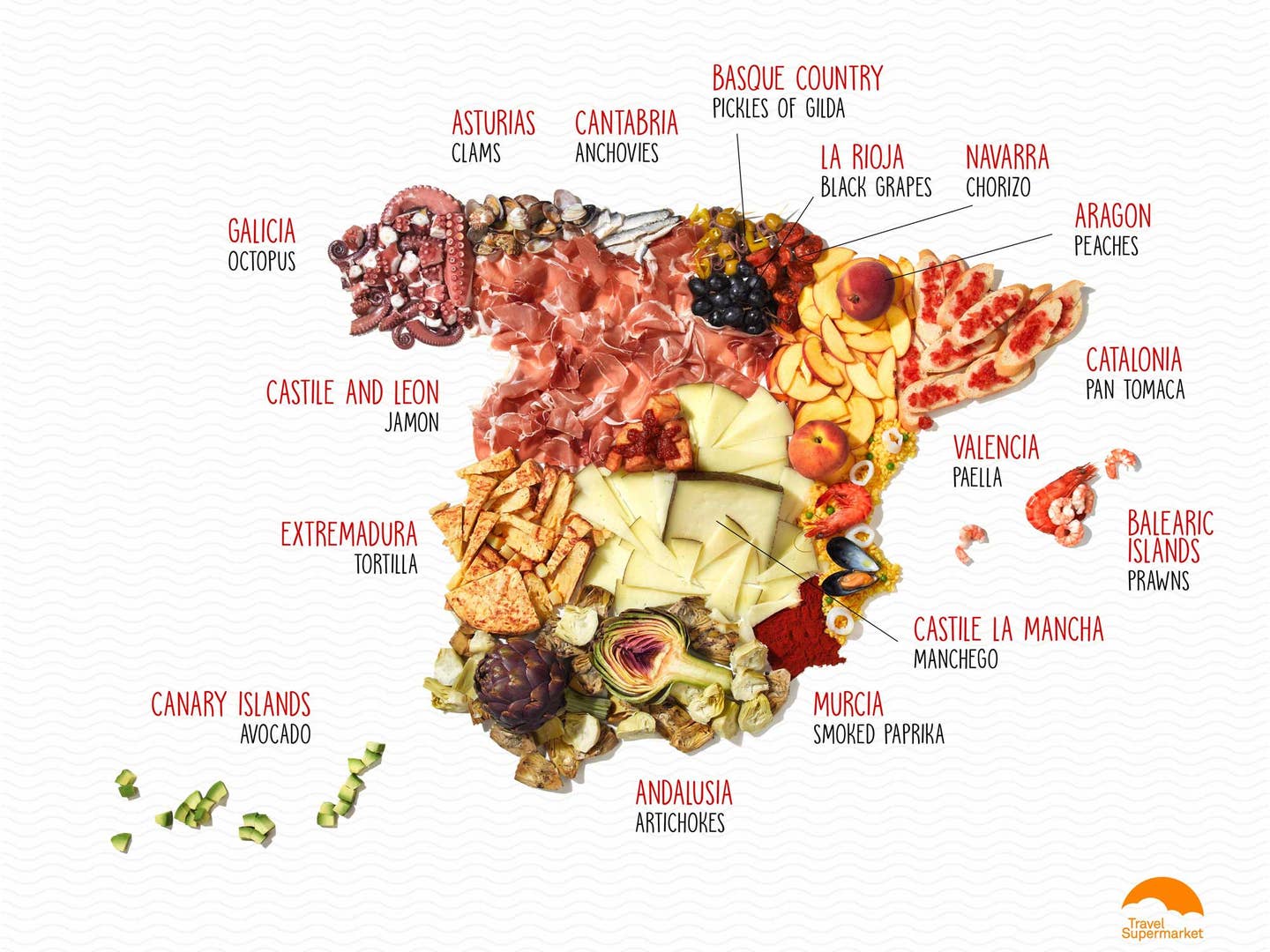 Culture
This Food Stylist Makes Maps Out of Regional Delicacies
Disclaimer: That's bacon—not a highway
In what we're labeling "Culinary Cartography," Travel Supermarket teamed up with chef and food stylist Rosie Mackean to portray the geography of several European countries using delicious, region-specific foods.
Travel Supermarket thought that creating maps of the European gastronomic giants would be a fun way to celebrate the rich culinary tradition that makes each nation so special. Spoiler—they were right. Their website features complete and delicious-looking food maps of Spain, Italy, and Greece—all with an interactive magnifying glass feature. Check out the delectable jamon from Spain's Castille and Leon regions, or maybe plot a road trip from the olives of Sicily to the salami of Umbria.
And just in case you wanted to try your hand at food-mapping, they've even included a behind-the-scenes look into just how Mackean assembled these interesting spreads, and—quite literally—put food on the map.