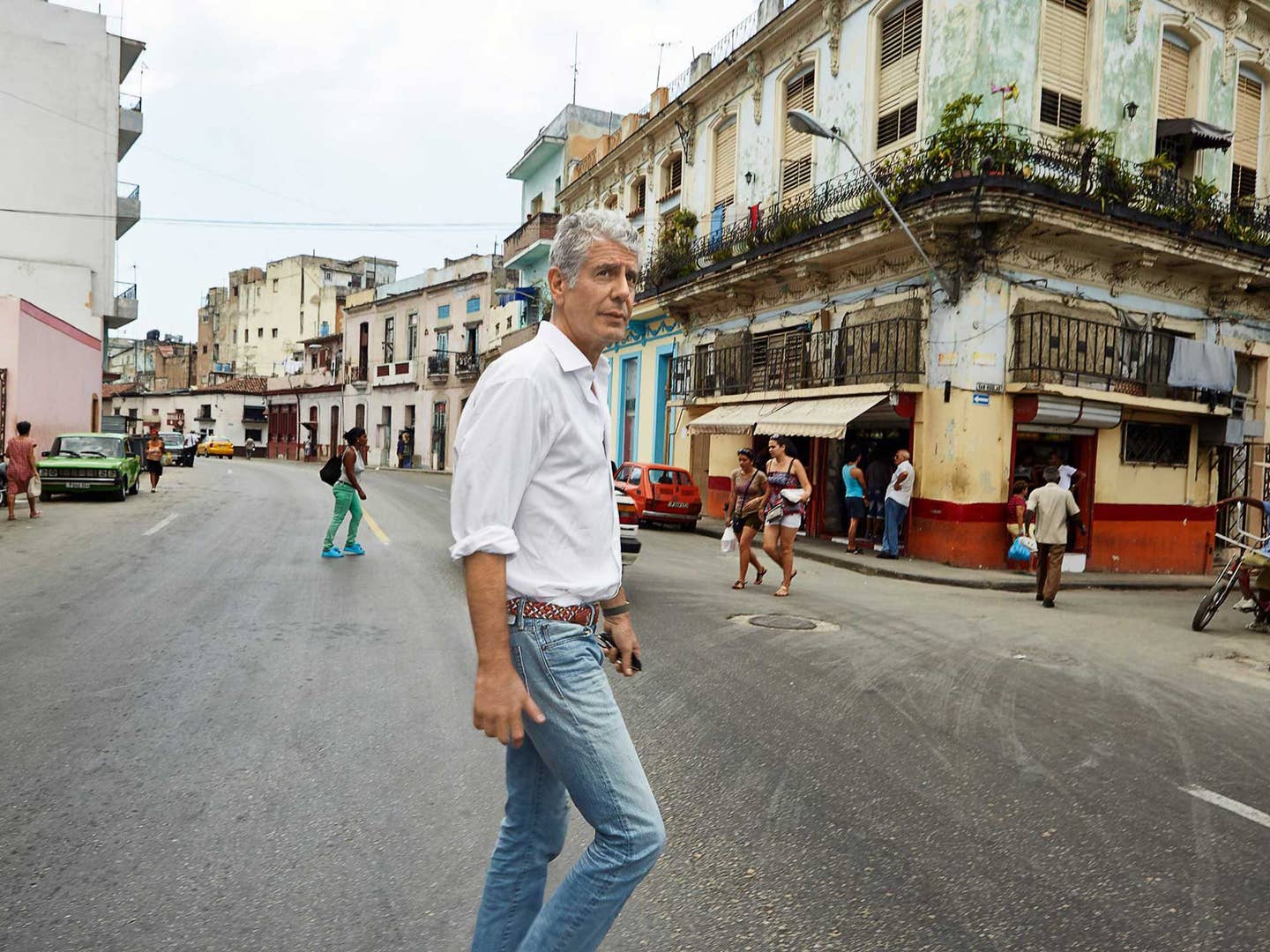 Culture
Anthony Bourdain Weighs in on Sexual Harassment in Restaurants Amidst Allegations Against Chef John Besh
The celebrity chef voices concern about his own role in enabling what he calls "meathead culture" in the male-dominated industry
The food world is having a Harvey Weinstein moment of its own.
In light of a groundbreaking report published by the The Times-Picayune last week, New Orleans celebrity chef and restaurateur John Besh has stepped down as CEO of his namesake Besh Restaurant Group (BRG). The investigation, which took place over eight months and contains claims from 25 current and former BRG employees, alleges that in addition to harassing some of his female employees, Besh fostered an environment where widespread sexual harassment flourished, unchecked.
This week, fellow celebrity chef Anthony Bourdain addressed the issue on Twitter and in an interview with Slate, where he praises the strength of those who come forward and denounces what he calls "meathead culture" in the restaurant industry.
Bourdain has a natural sensitivity to the issue of sexual harassment: his girlfriend, Italian actress Asia Argento, is one of the 20 prominent Hollywood women who has come forward to accuse producer Harvey Weinstein of sexual misconduct. Bourdain has been outspoken in denouncing Weinstein, and vocal in his support of other victims.
While Bourdain says he has historically fired any employee that "[took] their personal business out on a female employee," he worries that the swaggering, cigarette-smoking bad-boy persona he came to embody, bolstered with anecdotes from Kitchen Confidential, may have validated certain types of behavior and made him an unapproachable figure.
"I mean, I became a leading figure in a very old, very oppressive system so I could hardly blame anyone for looking at me as somebody who's not going to be particularly sympathetic. They say something to me about someone I know, and maybe I would tell them," Bourdain tells Slate.
Brands and partners have been quick to sever ties with the disgraced Besh. He is, however, reportedly still set to appear at the South Beach Wine + Food Festival. Meanwhile, BRG sent a company-wide email on Monday promising "a comprehensive independent review and overhaul of company policies."