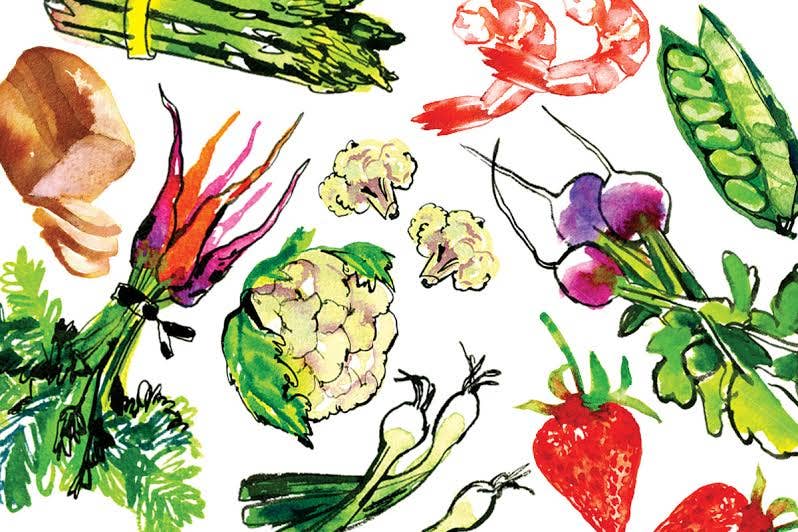 Culture
2013 SAVEUR Video Festival – Frequently Asked Questions (FAQs)
The 2013 SAVEUR Video Festival – Frequently Asked Questions
Who is eligible to enter?
You can read the full legal rules here, but in short anyone in the world who is over the age of 18 can submit a video, as long as they own the rights to that video, and it was made (or publicly premiered) on or after October 1, 2011.
You can read full descriptions of the categories here.
Are there time limitations on submissions? How long can my video be?
We're looking for videos that are ten minutes or under in length for all fo the categories but ultra-short. The ultra-short category requires that the video be under one minute (and we are going to be firm about this!), but all other categories can be between one and ten minutes in length.
Yes! One overall grand prize winner will take home $3,000 and a consultation with SAVEUR editors. The top winners in the remaining 5 categories will receive $500 each. Saveur.com viewers will also be able to judge the content, so People's Choice videos with the popular vote in each category will receive $250.
We have lined up some great judges that span the worlds of food and film. Our judges will help us select the winner in each category, and include chef Mario Batali, Ruth Reichl of Top Chef Masters on Bravo, actor and writer Andrew McCarthy, Oscar-nominated director Lucy Walker, chef and video star Eddie Huang, Paper magazine editorial director Mickey Boardman, Paley Center curator Ron Simon, and many others.
Does it matter how many times I submit my video? Will that impact the liklihood of my becoming a finalist?
One submission has just as much weight as a dozen. We will not give any kind of priority to videos that have been submitted more than once. In fact, we would strongly encourage you to only submit once (it saves you and us some time!).
Can my video be submitted to more than one category?
Yes, you can submit your video to up to 3 different categories, and we will decide which category it ultimately ends up in.
Can I submit more than one video?** Of course! You can submit as many videos (that you own the rights to) as you want. As long as they meet all the requirements, they will be considered for the finalist round.
How are the finalists selected?
After the submission period closes on January 31, we will watch every video submitted and whittle down each category to five finalist videos. We will select finalists based on criteria including (but not limited to) narrative coherence, aesthetic effect, clarity of message, overall success as a self-contained work, and adherence to the contest rules. Finalists within each category will be selected based on criteria relevant to the category—we'll be looking for different things in a how-to video than we will in a documentary. We'll announce the finalists on Tuesday, February 19.
If my video becomes a finalist, does the amount of votes it gets help it become a winner?
Yes: The finalist with the most votes in each category will win the People's Choice prize of $250, so if your video becomes a finalist be sure to tell everyone you know to vote! Votes will not affect judges' considerations for the category winners or overall winner.