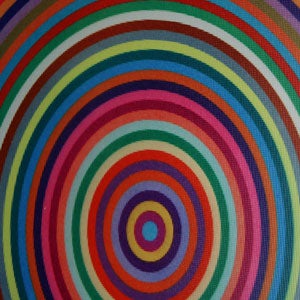 Holiday Surprises For the Kitchen and the Table
Not sure what to buy for your food-loving friends and family this season? We've put together a wish-list of suggestions that are sure to satisfy the cravings of even your pickiest recipients. Happy holidays!
EDIBLES
Surprise your favorite carnivore: the famed cheesemongers of Murray's have expanded their empire to include a vast selection of some great cooked and cured meats, like Vermont Smoke and Cure's thick, country-style bacon. Available at Murray's Real Salami; $8.99 each.
Since 1925, Labadie's Bakery, based in Maine, has been churning out the state's most sublime, pillowy, cream-filled Whoopie Pies. Luckily for out-of-staters, they can be delivered straight to your sweet tooth. A gift box sampler is $39.95.
Bakers and breakfast enthusiasts will swoon for the sorghums from Bourbon Barrel Foods. Considered Kentucky's version of maple syrup, the sorghums come in three flavors: blueberry, bourbon vanilla (our favorite), and sweet. From $7.95.
Forget the crumpets; the 12-Cookie Tea Sweets Gift Box from the Amai Tea and Bake House features green tea, lemongrass and ginger, earl grey, currant, and chai almond tea cookies, beautifully wrapped in pastel-hued papers featuring Chinese proverbs. Each box is $17.
Askinosie is the first small-batch chocolate producer in the United States to make white chocolate. Choose from cleverly packaged bars gift wrapped in kraft paper, a box made of sustainable birchwood, or a box that features a chalkboard top ready to be scribbled with personal messages. Boxes start at $2 (not including chocolate).
California-based Cap'N Mike's Holy Smoke Fish naturally brines and smokes salmon, trout, tuna, and sturgeon to produce some of the most divinely cured fresh fish from the Northwest. Among the standout offerings are the highly addictive salmon candy and jerky. From $12.
The melt-in-your-mouth, perfectly spiced salamini cacciatori from Di Palo Selects will have meat fanatics on their knees. Carve off a slice for a superb appetizer or midnight snack. From $14.99 per pound.
Frank Falcinelli and Frank Castronovo, the two Franks behind Frankie's 457 and 17 in Brooklyn, New York, and New York City, respectively, now offer an extra-virgin olive oil, which is cold-pressed from highly prized, organic Sicilian olives; it's great for dressings, marinades, pasta, and more. From $16.
California's Cowgirl Creamery Cheese Club welcomes new members all year long. Choose from 12, six, or three-month shipments of artisanal cheeses from around the world, handpicked by the Cowgirl experts. From $200. Cowgirl Creamery Cheese Club
KITCHEN GADGETS/ACCESSORIES
Antony Joseph's Colorful Rings Cutting Board adds a touch of whimsy to any kitchen. Its nonporous, stain-resistant surface allows it to be used myriad ways: think cutting board, serving piece, or hot plate. $28 each.
Messy cooks will appreciate the utilitarian design of the Kitchen Store's Lazy Spoon. Made from wild cherry wood, the spoon is notched to allow it to rest on a bowl's edge, so drips fall back where they came from. $24.95 each.
For the eco-conscious, Domestic Aesthetic features products crafted only from responsibly harvested materials. The Salt & Pepper Shakers and Spice Block are meticulously sanded, with handsome lines and curves that cradle seasonings and spices. $48 each
Tote your spirits in old-school style with the Green Stanley Flask from Sundance. Around town or in the woods, this slim, all-steel flask fits snugly into pockets and packs, so it's easily accessible anytime your thirst needs quenching. $25 each.
On an elegant table, the impressive American Masala Platter from the Kitchen Store will turn heads, with its smattering of flowers, stems, and leaves in cobalt blues, ruby reds, coral peaches, and mustard yellows. Choose from a blue or cream background. $125 each.
The Eau and Vin glasses from Clio spell their style out: simple and petite, each one is a casual and whimsical way to serve thirsty guests. $9 each.
ENTERTAINMENT
The Art of Simple Food: Notes, Lessons, and Recipes from a Delicious Revolution (Clarkson Potter) from the famed slow food activist and restaurateur Alice Waters offers her expertise on the learning of cooking techniques from the ground up in order to create delicious and awesome home-cooked fare. It is a useful staple for all kitchens. $35 each.
Jamie at Home: Cook Your Way to the Good Life (Hyperion) by Jamie Oliver is organized in four parts-for spring, summer, autumn, and winter-encouraging the home cook to prepare simple, fresh, and seasonally inspired meals for any time of the year. The book also contains Oliver's tips on backyard gardening, responsible animal farming, and buying goods. $37.50 each.
No need to use the TiVo: The Ultimate Good Eats Collection by Alton Brown on DVD (also available by episode) allows devoted fans to indulge in the quirky Food Network favorite's in-depth analysis of all things food whenever they like. The collection is $474.20.
Anglophiles will be glued to the DVDs of the BBC's hilarious Two Fat Ladies, featuring the motorcycle-riding pair who embraced cream and butter and eschewed calorie-counting. Traveling around the British Isles, Jennifer Paterson and Clarissa Dickson Wright have created one of the most entertaining fine-cooking shows to date. $59.99 for the collection, $49.99 on Amazon.
EXCURSIONS
Catch a Piece of Maine, founded by the brothers John and Brendan Ready, gives customers the opportunity to pick their own lobsterman, who will trap and catch a fresh Maine lobster feast of the client's choosing (mussels, clams, and Maine-made products are included) and have it sent overnight to their door. One-time meals, as well as monthly and yearly shares, are available. From $75.
The Shinn Estate Farmhouse, owned and operated by the vintners Barbara Shinn and David Page (who are also respected cookbook authors and former New York City restaurateurs), is the only bed-and-breakfast on a vineyard on the North Fork of Long Island. Settle down in one of their four cozy rooms and delight in chef Page's indulgent homemade breakfasts-and don't forget the wine-tasting room. A two-night minimum is required; from $500.
Making the perfect cocktail will be a cinch after a spirits class at the Beverage Academy at Bourbon and Branch in San Francisco. Informative, entertaining, and hands-on, the classes produce true aficionados of spirits and cocktails. Classes are $100 per person.