2012 Best Food Blog Awards: The Winners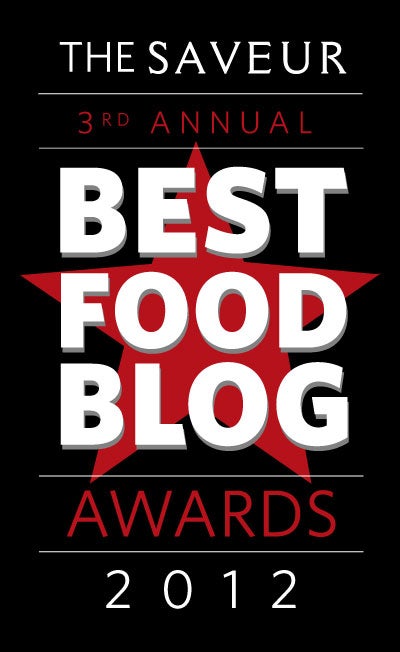 This year, the third of the SAVEUR Best Food Blog Awards, as we sorted through nearly 40,000 nominations for blogs, videos, and websites, we found proof again and again that food blogs are a force to be reckoned with. In their infinite variety and extraordinary depth, they're a vital part of not only the internet, but of food journalism overall. It was a hard task to narrow down the entries into 6 finalists for each category, and we can only imagine how much harder it must be to choose just one winner from each group — thankfully, that job was left to you, with the winner in each category receiving a majority of user votes.
Congratulations to all of our talented, intelligent, hardworking finalists, and our warmest thanks to everyone who nominated blogs, voted for them, or takes the time to visit them. Here are your 2012 Best Food Blog Award winners!
Best Cooking Blog
WINNER: Lottie + Doof
FINALISTS
Cookie and Kate
palate/pallette/plate
Seven Spoons
Big Girls, Small Kitchen
The Year in Food
Best Baking & Desserts Blog
WINNER: Butter Me Up Brooklyn
FINALISTS
Chasing Delicious
Joe Pastry
Willow Bird Baking
Sprinkle Bakes
Poires au Chocolat
Best Single Recipe, Sweet Or Savory
WINNER: Joy the Baker: Double-Battered Apple Doughnuts
FINALISTS
Kiran Tarun: Paneer Tikka Pizza
Luxiare: Crispy Penne
Eat Make Read: Zucchinitini
Food in Jars: Quince in Spiced Chai Syrup
Lucillian Delights: Polenta Tart with Lime
Best Food Photography
WINNER: Gastrofotonomia
FINALISTS
La Buena Vida
Pratos e Travessas
Not Without Salt
Seven Spoons
Sunday Suppers
Best Single Food Photo
WINNER: What Katie Ate: Pearl Barley and Puy Lentil Salad
FINALISTS
Seattle Food Geek: Pickled Tomatoes
Licking the Plate: Blood Orange Rind
Pratos e Travessas: Purple Garlic
Call Me Cupcake: Birthday Cakes
Orangette: Morning Biscuits
Best Single Food Video
WINNER: Kitchen Vignettes: Baba Au Rhum
FINALISTS
Rick Mereki: EAT
Leaf: Avocado, Shrimp & Endive Salad
Tiger In A Jar: Mulled Apple Cider
The Kitchy Kitchen: S'Meaches
The Perennial Plate: Mississippi Hand Grabbing
Best Wine or Beer Blog
WINNER: Pete Drinks
FINALISTS
Wine Diarist
Dr. Vino
Good Wine Under $20
Vinography
Cruisin' for a Brewsin'
Best Cocktail Blog
WINNER: This Girl Walks Into a Bar
FINALISTS
There Will Be Bourbon
12 Bottle Bar
The Five O'Clock Cocktail Blog
Alcademics
Jeffrey Morgenthaler
Best Culinary Travel Blog
WINNER: Istanbul Eats
FINALISTS
Trail of Crumbs
The Mija Chronicles
Eatori
New World Review
Paris by Mouth
Best Regional Cuisine Blog
WINNER: She Simmers
FINALISTS
Hungry Sofia
Muy Bueno Cookbook
Taste of Beirut
Jun-Blog
Farmette
Best Piece of Culinary Writing
WINNER: Cafe Fernando: My Chez Panisse Experience
FINALISTS
Food Woolf: Service 101: Help Me Help You
Nostrovia: Moonshine Maker
The Farmer General: On the Subject of Cookies
Kitchen Insurgency: Looking for Laundry with Llamas
The Spinning Plate: On Being Satisfied
Best Food Humor Blog
WINNER: Bon Appetempt
FINALISTS
Food Junk
Anger Burger
The Food in my Beard
My Drunk Kitchen
Fancy Fast Food
Best Special Diets Blog
WINNER: Nom nom paleo
FINALISTS
Roost
Pure
My Darling Lemon Thyme
Tartelette
Sodium Girl
Best Restaurant/Dining Coverage
WINNER: Tiny Urban Kitchen
FINALISTS
Snap Food
Kevin Eats
The Ulterior Epicure
Judging Your Breakfast
Paris Patisseries
Best Group Blog
WINNER: Honest Cooking
FINALISTS
Punk Domestics
Culinate
Nona Brooklyn
Muy Bueno
Acqtaste
Best Celebrity Food Blog
WINNER: David Lebovitz
FINALISTS
Aida Mollenkamp
Gwyneth Paltrow/GOOP
Ree Drummond, The Pioneer Woman
Anthony Bourdain
Dorie Greenspan