Announcing the Finalists in the 2012 SAVEUR Best Food Blog Awards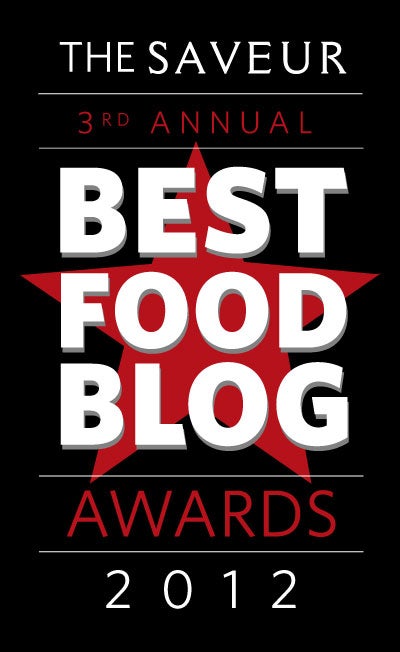 We read food blogs as a matter of course, but it wasn't always that way. Sure, there was a time when even the most ardent food lover could get away with shrugging them off, but today, the thought of not taking food blogs seriously is laughable. Their breadth of content, their depth of knowledge, the richness of thought and imagery have changed the world of food media irrevocably, democratizing the conversation by introducing thousands and thousands of new points of view.
We received nearly 40,000 submissions in 16 categories for this year's Best Food Blog Awards, SAVEUR's third annual celebration of the best writing, recipes, and photography the web has to offer. We clicked on every link, scrolled through thousands of pages, and read posts sweet, silly, weird, and wonderful. Sometimes we were moved to tears, sometimes we laughed out loud — and sometimes we couldn't close the browser window fast enough. Based on your nominations, we've narrowed the field to six in each of our sixteen categories. It's our great pleasure to present this year's finalists, blogs and stories that represent the very best culinary content found online.
BEST COOKING BLOG
Cookie and Kate
Palate/Palette/Plate
Seven Spoons
Big Girls, Small Kitchen
Lottie + Doof
The Year in Food
BEST BAKING AND DESSERTS BLOG
Chasing Delicious
Joe Pastry
Butter Me Up Brooklyn
Willow Bird Baking
Sprinkle Bakes
Poires au Chocolat
BEST RECIPE, SWEET OR SAVORY
Kiran Tarun: Paneer Tikka
Pizza Luxiare: Crispy Penne
Eat Make Read: Zucchinitini
Food in Jars: Quince Slices in a Spiced Chai Syrup
Lucillian Delights: Polenta Tart with Lime
Joy the Baker: Double-Dipped Apple Donuts
BEST FOOD PHOTOGRAPHY
La Buena Vida
Pratos e Travesas
Gastrofotonomia
Not Without Salt
Seven Spoons
Sunday Suppers
BEST SINGLE FOOD PHOTO
Seattle Food Geek: Pickled Tomatoes
Licking the Plate: Blood Orange Rind
Pratos e Travessas: Purple Garlic
Call Me Cupcake: Birthday Cakes
What Katie Ate: Pearl Barley and Puy Lentil Salad
Orangette: Morning Biscuits
BEST SINGLE FOOD VIDEO
Rick Mereki: EAT
Leaf: Avocado, Shrimp & Endive Salad
Kitchen Vignettes: Baba Au Rhum
Tiger In A Jar: Mulled Apple Cider
The Kitchy Kitchen: S'Meaches
The Perennial Plate: Mississippi Hand Grabbin'
BEST WINE OR BEER BLOG
Wine Diarist
Dr. Vino
Good Wine Under $20
Vinography
Cruisin' for a Brewsin'
Pete Drinks
BEST COCKTAIL BLOG
This Girl Walks Into a Bar
There Will Be Bourbon
12 Bottle Bar
The Five O'Clock Cocktail Blog
Alcademics
Jeffrey Morgenthaler
BEST CULINARY TRAVEL BLOG
New World Review
Istanbul Eats
Paris by Mouth
The Mija Chronicles
Trail of Crumbs
Eatori
BEST REGIONAL CUISINE BLOG
Jun-Blog
Taste of Beirut
Muy Bueno
She Simmers
Hungry Sofia
Farmette: I Married an Irish Farmer
BEST SINGLE PIECE OF CULINARY WRITING
Food Woolf: Service 101
Help Me Help You Nostrovia: Moonshine Maker
The Farmer General: On the Subject of Cookies
Kitchen Insurgency: Looking for Laundry with Llamas
The Spinning Plate: On Being Satisfied
Cafe Fernando: My Chez Panisse Experience
BEST FOOD HUMOR BLOG
Food Junk
Anger Burger
Bon Appetempt
The Food in my Beard
My Drunk Kitchen
Fancy Fast Food
BEST SPECIAL DIETS BLOG
Roost
Nom Nom Paleo
Pure Vegetarian
My Darling Lemon Thyme
Tartelette
Sodium Girl
BEST RESTAURANT/DINING COVERAGE
Snap Food
Kevin Eats
Ulterior Epicure
Judging Your Breakfast
Paris Patisseries
Tiny Urban Kitchen
BEST GROUP BLOG
Honest Cooking
Punk Domestics
Culinate
Nona Brooklyn
Muy Bueno
Acqtaste
BEST CELEBRITY FOOD BLOG
Aida Mollenkamp
Gweneth Paltrow/GOOP
Ree Drummond, The Pioneer Woman
Anthony Bourdain
Dorie Greenspan
David Lebovitz