A Dozen Mail-Order Valentine's Day Sweets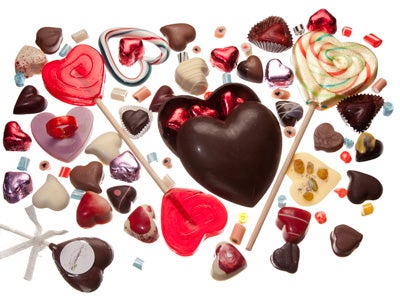 Whether you believe in Valentine's Day or not, are currently attached or flying solo, there's one thing we can all agree on—the best part of this holiday is the candy. We've pulled together a selection of exquisite sweets that cover the spectrum of tastes and sentiments, all available to order and send in time for February 14th.
If you're feeling whimsical, try the hand-pulled heart-shaped suckers from the Spanish confectioner Papabubble. For an over-the-top gesture, the 2½ pound box of See's candies ensconced in a velvet heart-shaped box should do the trick. And sophisticates may opt for a cadeau from the Parisian chocolatier La Maison du Chocolat, whose slim ruby-red boxes resemble luxurious leather-bound books—filled with bonbons, of course.
See our 12 favorite mail-order Valentine's Day sweets in the gallery »