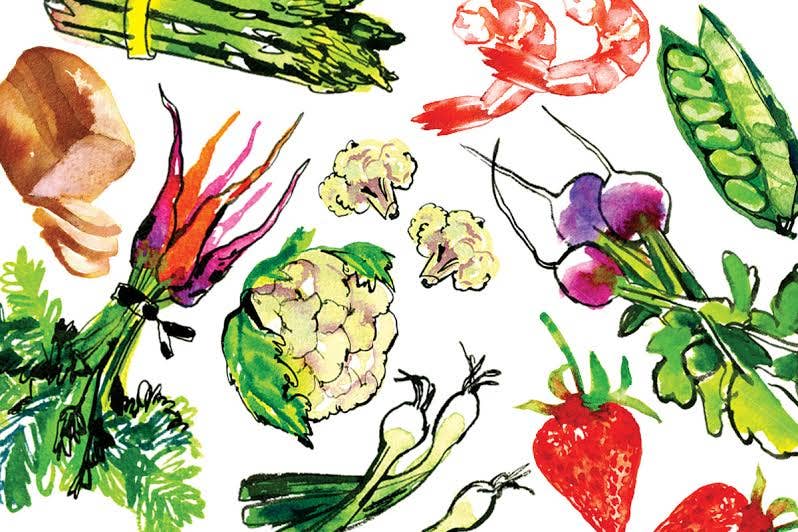 Culture
A Thousand Potatoes
Potatoes have been cultivated in the Andes for more than 8,000 years, in incredible variety.
Potatoes have been cultivated in the Andes for more than 8,000 years, in incredible variety. (In the Quechua Indian language spoken in Peru, the tuber is known by more than1,000 names. ) The smallest potatoes are no bigger than a grape; the largest are the size of a grapefruit. Among the varieties are the firmly fleshed yellow potato, the waxy red, the sweet orange-toned, the mealy white, and soft ones in purple and black. The Spanish first introduced the potato to Europe in the 16th century, but it was viewed with grave suspicion in most places, and was even considered poisonous, until the late 18th century—when, due to the proselytizing efforts of the French polymath Antoine-Auguste Parmentier and others, it began to be accepted as an edible vegetable. The Peruvians were way ahead of them.
In Peru, there are almost as many ways to prepare potatoes as there are potato varieties. Since Neolithic times, Indians in the Andes have processed them into hard nuggets called chuño through a complicated process that involves freezing, defrosting, crushing, pressing, refreezing, and sun-drying in very cold air; the results are used as the basis for carapulcra and other stews and soups. Nondried potatoes are baked or boiled and served with sauces that might include tomatoes, onions, chiles, cumin, coriander, and cheese. More sophisticated preparations include causa, a hearty, elaborate dish of mashed potatoes and fish in the form of a cake. Stuffed potatoes are another delicacy; in the version made in the town of Arequipa, in southern Peru, they are filled with chopped meat—pigeon is typically used—mixed with onions, raisins, and olives, and then fried crisp. Simpler to make is the earthy ocopa—a boiled white potato served with a sauce of onions, peanuts, cheese, and chiles and a garnish of olives and hard-cooked eggs.