Bao Wow
This is no ordinary meat-filled bun.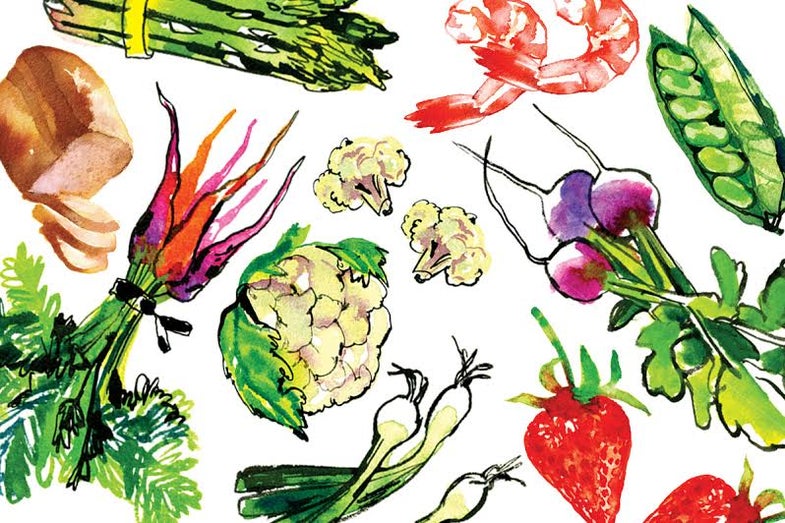 Char siu bao (literally, "roast pork bun") is a Cantonese specialty, consisting of marinated pork encased in a spongy dough, steamed (preferably) or baked, and served primarily as a snack in teahouses and dim sum parlors. "As with most Chinese food," says Martin Yan, the celebrated Chinese cookbook author and TV food personality, "it is hard to pinpoint exactly when char siu bao was invented. But Chinese teahouses, where all sorts of dumplings and buns first appeared, date back at least three thousand years." The teahouse char siu bao is usually small enough to gobble up in a couple of bites. In Chinese bakeries, larger versions are prepared, and sold right out of the steamer or the oven. The best char siu bao is filled with the trimmings of marinated and roasted pork butt—a slightly fatty cut that stays tender during roasting. The strips of pork are marinated in hoisin sauce, preserved bean curd, soy sauce, and other ingredients, then roasted on hooks in vertical ovens. The freshly cooked pork is then left to cool on the hooks—usually in shop windows, alongside roast duck, spare ribs, and other meats. The char siu is sliced and eaten over rice, and the trimmings are stir-fried to fill char siu bao. There are, Yan estimates, as many as 150 kinds of dumplings and buns, involving meat and other ingredients enclosed in dough. Char siu bao, however, remains among the most popular variety
on dim sum carts—and is definitely our favorite.