A Better Box of Chocolates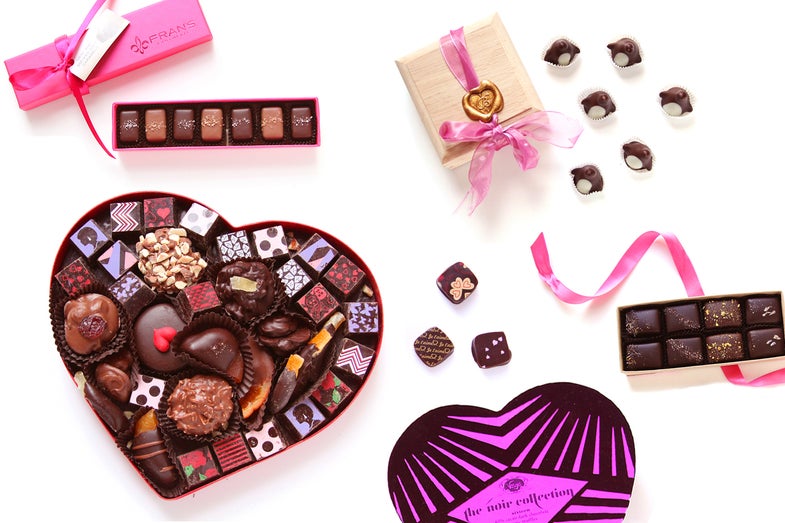 As Valentine's Day approaches, there's one thing that everyone—hopeless romantics and sworn cynics alike—can take pleasure in: a classic box of chocolates. This year we've tasted our way through the best chocolate collections and narrowed it down to eight of our favorites, for a selection of Valentine's Day sweets available by mail-order that are sure to delight the chocolate-lover in your life.
For a luxurious treat, indulge your valentine (or yourself) in Vosge's Haut-Chocolat Noir Collection of 16 exotically-spiced truffles, tucked into an opulent purple velvet heart. If cute and playful is more your style, a box of lemon-chocolate penguins from L.A. Burdick will certainly do the trick. And for chocolate gourmets, Michael Recchiuti's 32-piece box of artisan truffles offers an astounding range of carefully-chosen flavor combinations from star anise and pink peppercorn to sesame nougat.
See our favorite mail-order Valentine's Day chocolates in the gallery »