The SAVEUR Bookshelf: Essential Global Jewish Cookbooks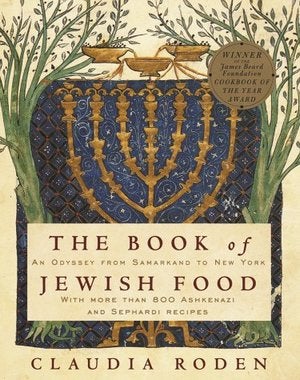 The Jewish community has long been nicknamed the People of the Book — a reference to our connection to the Torah — but I've always thought it would be just as accurate to call us the People of the Cookbook. From spiral-bound community collections featuring Aunt Bessie's brisket and noodle kugel, to James Beard Award-winning tomes sharing Jewish recipes from communities around the world, the canon of Jewish cookbooks is remarkably broad. Taken together, they paint a picture of a diverse, diasporic people bound together by a shared love of food and feeding the people we love. Here is the shortlist of my favorite international Jewish cookbooks – volumes that paint a picture of a culinary tradition that goes beyond the Ashkenazi deli fare that, at least in America, has taken on the mantle of "Jewish food." In these books there are Indian curries, Middle Eastern meatballs, and, yes, a kugel or two — they're timeless must-haves for Jewish and non-Jewish cooks alike.
See Leah's six cookbook picks in the gallery »
Leah Koenig is a freelance writer and author of the recently published Hadassah Everyday Cookbook: Daily Meals for the Contemporary Jewish Kitchen (Rizzoli, March 2011).