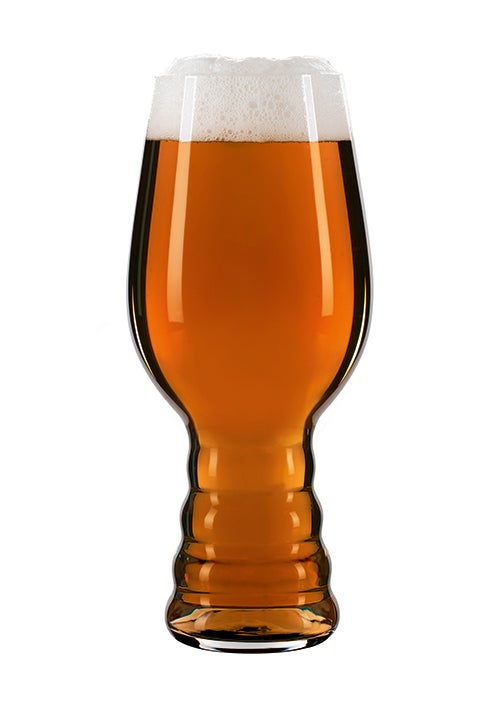 Great American Beer: 50 Brands That Shaped the 20th Century
By Christopher B. O'Hara (Clarkson Potter, $17)
My college years were a period of bold experimentation, at least where beer was concerned. I tried everything I could get my hands on: from Schaefer ("The one beer to have when you're having more than one") and Black Label ("America's Lusty, Lively Beer") to Schmidt ("Official Beer of the American Sportsman") and the queasily onomatopoeic Blatz ("Milwaukee's Finest Beer").
So, it's no surprise that for me, Christopher B. O'Hara's Great American Beer, an amply illustrated ode to 50 iconic American beer brands, is a nostalgic delight. Prefaced by a short but lucid history of American brewing, the book is not so much about the taste of those beers as it is about the pop-culture symbolism that the brands convey. "What is it," the author asks in his introduction, "about these stalwart brands that captures our imagination in the way that today's microbrews and other specialty beers do not? In some ways, it is about embracing a time in America when things were much simpler."
Most beer geeks today would probably bid good riddance to that era; none of these well-loved brews, most of which evolved from old-world German pilsners and lagers, are known for their depth of flavor. Even I have a hard time going for the Rheingold when a cask ale can be had. But the author's affection is genuine, and his descriptions of each brand's evolution are thoroughly and gratifyingly documented.
Great American Beer, however, is often more fun to look at than to read. The book is chockablock with images of vintage beer cans (my favorite is a special-edition souvenir can of Iron City beer from 1975 depicting the lineup of that year's champion Pittsburgh Steelers), slogan-emblazoned labels, and full-color reproductions of vintage magazine advertisements that exude rustic-kitsch Americana.
If this book can be said to have a thesis, it's that the saga of American beer in the 20th century is really one of marketing. The life story of most of these brews begins with 19th-century German immigrants and ends with clever packaging (a can with a bottle-style cap, say) and, always, a catchy slogan. To recognize instantly, as I did, many of the sayings and jingles attached to the brands featured in this book is to affirm the potent effectiveness of beer advertising in the U.S. over the past six decades. O'Hara puts it more succinctly: "Even if an ounce of Miller Lite has never passed between your lips," he writes, "I guarantee you know it's the beer that 'tastes great' and is 'less filling'."