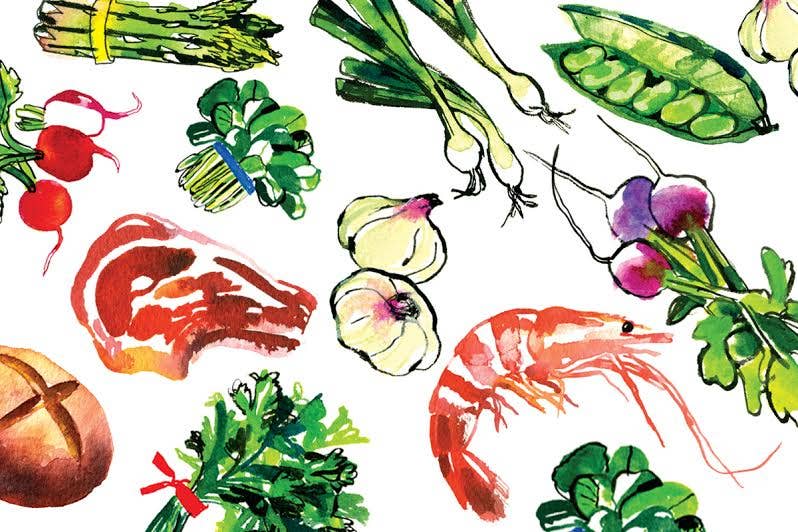 Culture
Corn for Dessert
An Early American pudding remains a New England favorite.
In the 17th century, English settlers in America reinvented the hasty pudding of their homeland using New World ingredients: molasses from the West Indies and ground maize, which they called Indian corn (corn originally meaning grain in general). They dubbed the result—a creamy, sweet cornmeal mush—Indian pudding, for the maize, not because it resembled any Native American dessert.
Benjamin Franklin was responsible for the first published mention of the dish: He commented on one family's preparation of it in the New England Courant _in 1722. The pudding grew more popular through the 18th and 19th centuries, as cooks continued to improvise on the theme, adding spices, substituting sugar or maple syrup for the molasses, and stirring in fruit like apples or pumpkin. Amelia Simmons actually offered three recipes in her 1796 _American Cookery: One was spiced; one included raisins; and one was boiled for 12 hours.
Although not as common as it once was, Indian pudding remains a favorite in New England. It can be found in cans in supermarkets and at restaurants like Durgin-Park, Boston's 170-year-old bastion of Yankee cooking, where chef Tommy Ryan makes a pudding that emphasizes its corn-molasses flavor. Despite its adherents in Boston (and despite support from New England cooking authority Jasper White, among others), Indian pudding was not elected the state dessert of Massachusetts when that honor was accorded last fall. Boston cream pie won the accolade.