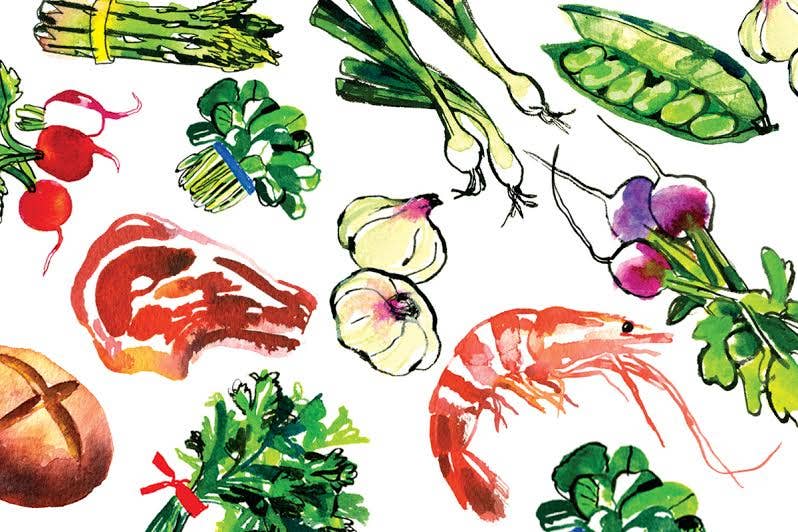 Culture
Daily Soup
The inside scoop on Myanmar's national dish.
Mohinga, or mohingar, is widely considered Myanmar's national dish. Regional variations abound, but it is essentially a bowl of thin rice noodles bathed in a peppery fish-based broth and served with a variety of condiments, including cilantro leaves, spring onions, limes, fried garlic, hard-boiled egg, and fritters of shrimp or squash. A popular street food, most commonly eaten for breakfast or as a snack, mohinga is also available in most restaurants. It is not, however, typically prepared in homes.
Traditionally, the broth for mohinga is made by boiling whole freshwater catfish and snakehead fish in water; in coastal regions, saltwater fish and conger eel are often used instead. The basic broth is thickened with toasted rice flour and sometimes with coconut milk, then flavored with ground peanuts, lemongrass, fish sauce, garlic, ginger, chile peppers, and slices of the core of banana tree trunks. This last ingredient is common to all varieties of mohinga and gives the dish a crunchy, fibrous texture and a subtle flavor. But because banana core isn't readily available in the United States, it is difficult to make an authentic mohinga here.