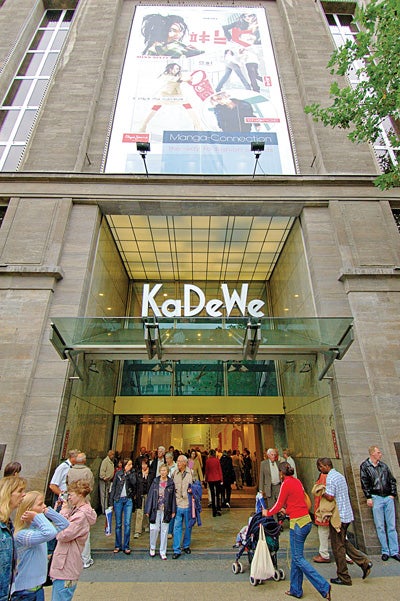 1. Fortnum and Mason (181 Picadilly, London, England; www.fortnumandmason.com) Among the foods sold here are Scotch eggs (invented at the store in 1738) and honey made by its rooftop bees.
2. KaDeWe (Tauentziengstrasse 21-24, Berlin, Germany; www.kadewe.de) Here you'll find 34,000 food products, including more than 1,200 wursts and smoked meats and 1,300 types of cheese.
3. Isetan (3-14-1 Shinjuku, Tokyo, Japan; www.isetan.co.jp) Dried yuba and edible chrysanthemums are displayed like artworks. Eateries range from dumpling stands to a Pierre Herme patisserie.
4. David Jones (65-77 Market Street, Sydney, Australia; www.davidjones.com.au) Graze on Pacific Rim snacks, or browse on a vast array of foods, from high-grade Wagyu beef to 250 kinds of fresh-baked bread.
5. Siam Paragon (991/1 Rama 1 Road, Bangkok, Thailand; www.siamparagon.co.th) This store sells 200 varieties of fruit and 30 kinds of marinated meat, while its stalls offer pork kebabs, papaya salad, and more.