Ethan Stowell's Mediterranean Mussel and Chickpea Soup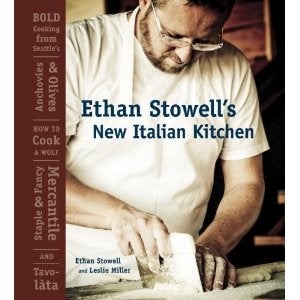 Mussels may be an iconic late-summer food, but chilly weather is the perfect time to curl up to a bowl of briny, sweet P.E.I.s — particularly if they're folded into a brothy soup beefed up with the bright flavors of fennel and lemon, as in this recipe from Ethan Stowell's New Italian Kitchen. Win the electronic version of Stowell's terrific volume in our Holiday Cookbook Library iPad Giveaway — plus 74 other e-cookbooks, and a 32 gig iPad to read them on. All you have to do is enter!
See the recipe for Mediterranean Mussel and Chickpea Soup with Fennel and Lemon »
This contest is closed.