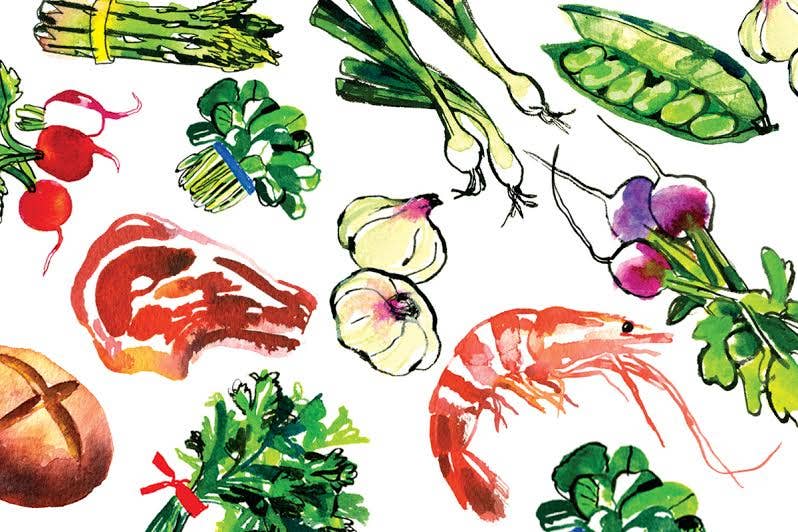 Culture
Fruit Found
June Taylor's old-fashioned conserves and marmalades are a taste of the past.
If it isn't strawberry, raspberry, or grape, it just isn't out there anymore," says June Taylor, bemoaning the homogeneous array of sugary, flavorless, and decidedly uncreative jams on today's grocery shelves. In 1993, this professional baker and veteran of the California restaurant scene set up shop in her Emeryville kitchen with a mission: to revive forgotten flavors in jam, with products like marmalade made from limes and meyer lemons and santa rosa plum conserve. "I tend towards the less mainstream stuff," she says. "Crab apples, quinces—tastes lost in a vast marketplace. And I'm always on the lookout for heirloom fruits." No quantity is too small, no variety too obscure for this conserves conservationist. One thing Taylor does insist on is organic fruit from local farmers. "I'm a bit puritanical about my sources. I work with farmers whom I trust, and I go to great lengths for quality." One day, for instance, she picked 300 pounds of plums herself from a supplier's tree for greengage plum conserve. "The fruit was ripe," she explains. "I had no time to lose!"
In the kitchen, Taylor is similarly committed. The fruit is cut by hand, mixed with very little sugar, and cooked in small batches. Taylor makes her conserves without added pectin, for a soft set. Her marmalades, which capitalize on neglected citrus like tangerines, blood oranges, and kumquats, do require pectin—so Taylor extracts it from pith and seeds, adding lemon juice. "The whole process is ridiculously involved," she admits. "But if I were taking shortcuts, it wouldn't be the same product." Contact the June Taylor Baking Company for a complete list (www.junetaylorjams.com).