Get To Know Your BFBA Finalists: Best Food Humor Blog, Best Food Photography, Best Celebrity Food Blog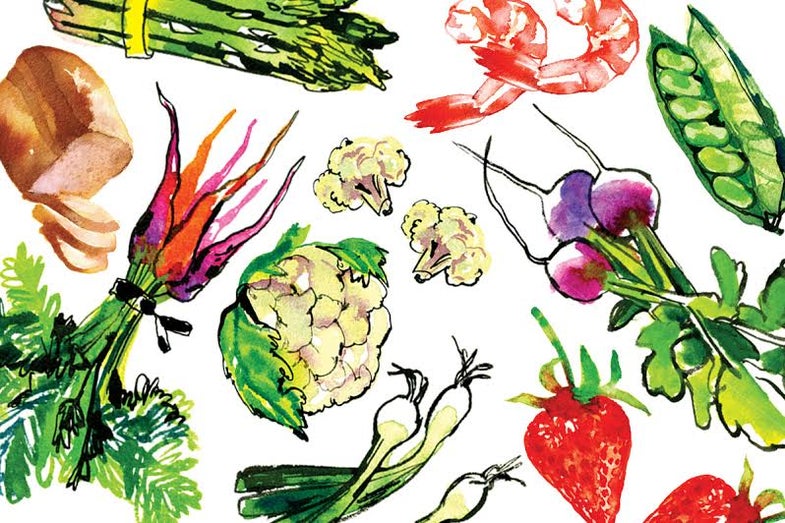 We love each and every one of the six finalists in each and every one of the sixteen categories of our Best Food Blog Awards, and we want you to get to know them as well as we do! The blogs in these three categories each brings something unique to the table. The finalists for Best Food Humor Blog are some of the funniest food websites out there, spanning everything from dangerously drunken cooking shows to perfectly pitched fast food reviews. In the Best Food Photography category, the finalists have captured our attention not just for their exquisite recipes, but for their compelling and visually inspiring images. And our picks for Best Celebrity Food Blog recognize people who, even in the midst of successful careers as authors, TV personalities, and movie stars, understand the power and importance of the internet.
BEST FOOD HUMOR BLOG
•Food Junk
Home of the most hilarious junk food reviews in the blogosphere, no food is too lowbrow for this site: think witty reviews of Slim Jims and Jolly Ranchers. The recurring mascot, a Storm Trooper action figure who gracefully interacts with the foods on trial, is entirely perfect.
•Anger Burger
Mystery candy, spruce jelly, and a Boston Terrier that lurks: Sunday's blog is an offbeat compendium of food-related stories, recipes, and experiments, from Banh Mi Burgers to a disquisition on why the Reese's Peanut Butter Easter egg the ideal candy.
•Bon Appetempt
Amelia shares her kitchen adventures — successes and grand failures alike — in her candid and down-to-earth style. She tackles one impressive culinary challenge after another, equipped always with a sense of fun.
•The Food in my Beard
This recipe blog keeps the jokes coming, but also gets humor through its wry, unexpected culinary combinations, from pad thai pot pie, to "arepanadas": a combination of (obviously) arepas and empanadas.
•My Drunk Kitchen
Hannah Hart's cooking show concept is a simple one: cook and get drunk simultaneously. Her video-driven site is a true one-woman show, filming, editing, and starring in all of her own episodes.
•Fancy Fast Food
Never did we think you could make petit fours from Subway sandwiches, but Fancy Fast Food achieves the culinarily improbable. While they can't promise it'll taste as good as it looks, the photos are amazingly convincing.
BEST FOOD PHOTOGRAPHY
•La Buena Vida
Food and lifestyle photographer Nicole Franzen's images are full of texture and natural light. Her photos show off not just finished dishes, but the context around them: ingredients, environments, and scenes.
•Pratos e Travessas
Photographer and stylist Monica Pinto loves "food as an object of contemplation," a concept that comes through in her beautifully composed photography, which is formal and elegant without feeling stuffy.
•Gastrofotonomia
Manny Rodriguez loves capturing all the moments of food preparation: the raw ingredients, the finished dish, even the stains and juices left on a plate after the meal. He has a real skill with close-ups, rendering foods and ingredients almost abstractly.
•Not Without Salt
Food and lifestyle photography come together on this lovely, light-filled blog—from a bowl of rhubarb against an all-white table setting to the vibrant palette of freshly-caught fish in the tropics, her fascination with food reveals itself visually.
•Seven Spoons
Originally started as a recipe file, Tara's blog has been going strong now for nearly seven years. Throughout, her minimalist, bright photos show off a beautiful sense of color and light, and illustrate a love for the process of cooking.
•Sunday Suppers
A graduate of the NYU/ICP masters program in photography, Karen Mordechai's work is full of bright whites and splashes of vibrant color. While working as a food and wedding photographer she founded Sunday Suppers, in which full dinners and cooking classes are chronicled in lush detail.
BEST CELEBRITY FOOD BLOG
•Aida Mollenkamp
TV personality Aida Mollenkamp's blog is an entertaining melange of her experiences, secrets and tips, and recipes. This is Aida unedited, a site that offers us candid insight into the life of a food television star.
•Gwyneth Paltrow/GOOP
Gwyneth Paltrow, queen of the multi-taskers, shares tips on everything from motherhood to fashion in her weekly e-lifestyle journal Goop, but it's the culinary content that keeps us coming: tried and true recipes, ingredient and restaurant recommendations, and more.
•Ree Drummond, The Pioneer Woman
Ree Drummond, better known as The Pioneer Woman, is a self-described country wife, who along the way has written several cookbooks and starred in her own Food Network show. On her blog, she whips up cowboy-friendly fare (plenty of butter), doles out photography tips, and delivers advice for all things domestic.
•Anthony Bourdain
Anthony Bourdain brings his sardonic, cutting wit to his blog, where he gives us the inside scoop on his show "No Reservations," sharing his thoughts, musings and opinions — unfiltered, of course.
•Dorie Greenspan
Dorie Greenspan's a cookie goddess, Francophile, author of ten cookbooks, and recipient of six James Beard awards. In other words, she's a baking legend. On her blog, she shares recipes for everything sweet, with plenty of stories to keep things interesting.
•David Lebovitz
David Lebovitz's culinary endeavors have brought him from the fabled kitchens of Chez Panisse to one of the most iconic food destinations in the world: Paris. Along the way, he's written six wildly successful cookbooks, and turned in his chef whites in favor of chronicling his oh-so sweet life in Paris full-time.