Get To Know Your BFBA Finalists: Best Restaurant and Dining Coverage, Culinary Travel, and Regional Cuisine Blogs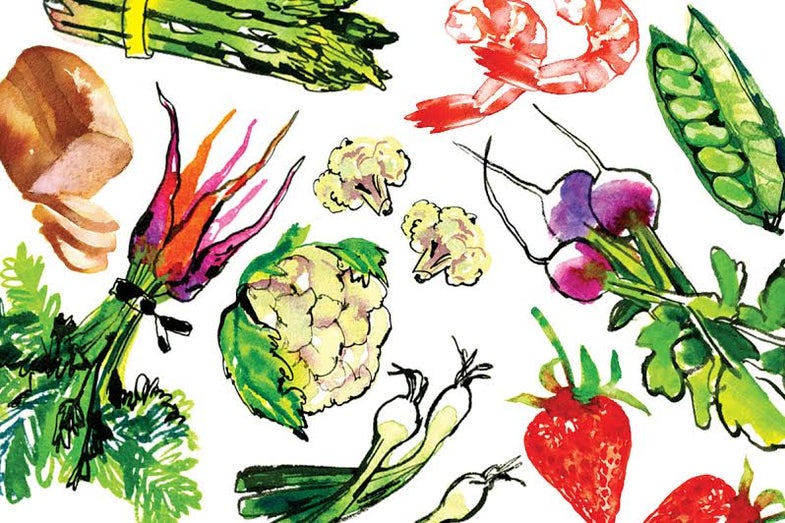 We love each and every one of the six finalists in each and every one of the sixteen categories of our Best Food Blog Awards, and we want you to get to know them as well as we do! The blogs in these three categories are all educational as well as instructive, but each one has its specialty: The finalists for Best Restaurant/Dining coverage all offer thoughtful reviews of everything from Michelin-starred restaurants to food trucks to bakeries. Nominees for Best Culinary Travel Blog are all about travel from a food-lover's point of view, exploring the cuisines and can't-miss locations in places far-flung and close to home. And the Best Regional Cuisine finalists offer a home cook's insight into the culinary traditions of other cultures.
BEST RESTAURANT/DINING COVERAGE
•Snap Food
Eric Isaac is a professional photographer with a passion for food and restaurants. Full of personality, his reviews feature both restaurants in his native New York as well as spots he discovers on his travels.
•Kevin Eats
Inspired to start documenting his dining experiences after a visit to Chicago's Alinea in 2006, Kevin posts thoughtful reviews of his meals: everything from a blowout at The French Laundry to a hot dog from a Sabrett cart. His thoughts are often broken down by course: he'll frequently photograph and comment on each dish.
•The Ulterior Epicure
Bonjwing Lee, the recently-de-anonymized Ulterior Epicure, has a serious obsession with food. While he's based in Kansas City, he's an avid traveler, and his blog boasts restaurant reviews from all over the world. We love the thoughtful descriptions in his lists of the Best Dishes and Best Desserts of 2011.
•Judging Your Breakfast
Anna and Robyn are slowly but surely sampling all of the breakfasts to be had in Melbourne, Australia, keeping us entertained with descriptions like "The feta has a strong lemon flavour, but in a 'refreshment' way, not in a 'Joan Rivers pursed lips way'." For a true breakfast lover, their blog is essential.
•Paris Patisseries
Paris is undoubtedly the global seat of pastry, and if you've ever dreamed of eating your way through its sea of croissants, Adam's blog delivers. We love living vicariously through his posts, where he judges everything from macarons to cakes with a passionate, critical palate.
•Tiny Urban Kitchen
A graduate of MIT, Jen's love of science influences her relationship to food. We're fans of her recipes, but it's her very personal restaurant reviews that nabbed her a nomination in this category. Her admiration for the food as well as the science of cooking come through in her reviews of restaurants as nearby as Harvard Square and as far-flung as Taipei.
BEST CULINARY TRAVEL BLOG
•Trail of Crumbs
Californian ex-pats Adrian and Danielle have made a living from sharing their favorite travel gems, and it's easy to see why: they have a knack for finding the very best spots, wherever they go. Their lush descriptions of the best food to be found throughout the world, from Japan to the Caribbean to their home in France, give us serious gastronomic wanderlust.
•Istanbul Eats
Ansel and Yigal go beyond guidebooks to seek out some of the best food to be found in one of the world's most fascinating cities. Equal parts city guide and culinary handbook, their blog educates us not just about the best places to dine, but about the traditional cuisine of Turkey, as well.
•Eatori
Victoria and her husband are on a quest to taste the best of everything. We love her in-depth descriptions of meals, from the famous (El Bulli, Fat Duck) to the lesser-known (according to them, the best hot dog in the world can be found in Iceland).
•New World Review
Nicholas Gill started New World Review as a place to preserve some of the cuisine in Latin America that he finds underrepresented in mainstream food and travel writing. From where to find Peruvian snacks in New York to the best artisanal beer in Chile, we're always discovering something new.
•Paris by Mouth
Paris is an overwhelming city to navigate if you love food, but fortunately there are websites like this one, curated and edited by a group of seriously in-the-know food writers, to help us narrow down the choices. It's an invaluable guide to the bistros, brasseries, and bakeries of the City of Light.
•The Mija Chronicles
Mexico City-based Lesley Tellez started a blog about her adventures in Mexico, but quickly realized they mostly revolved around food. On her blog, she offers recommendations for everything from fine dining restaurants to where to find Mexico City's best street food, with a particular obsession for finding the best conchas, sweet rolls that are tremendously popular in the city. _
BEST REGIONAL CUISINE BLOG
•Hungry Sofia
A Sunbeam mixer started Ana Sofia's journey back to her Cuban grandparents' cooking, and from there to other Latin American cuisines. In her words, "Now that I've started pulling threads, I can't stop." We couldn't be more pleased that she's sharing her culinary expertise with us.
•Muy Bueno Cookbook
Yvette, Evangelina, and Veronica created Muy Bueno Cookbook to share their family's culinary traditions. Their posts are filled with mostly Mexican recipes, but occasionally feature variations from other cuisines, as well as thoughts from their travels—all accompanied by immersive photographs.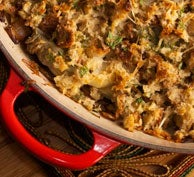 At Culinate, they're asking some incredibly relevant questions about where food comes from, who produces it, and what the adage 'you are what you eat' really means. Through a combination of articles, cooking tips, recipes, podcasts, and much more, the goal of this group blog is to foster a lively conversation about food, in all its aspects.
•Taste of Beirut
Dividing her time between Dallas and Beirut, Joumana's kitchen activities are based on the Lebanese cuisine she grew up with, as well as rediscovering traditional dishes, adding and editing along the way. She helpfully details both the steps in each recipe as well as explanations of certain less-common ingredients, including where to obtain them, or what to substitute if they can't be found.
•She Simmers
Leela created her blog about Thai home cooking in memory of her mother, who she describes as a "cookbook addict." We love not just her recipes and stunning photography but also her recommendations for stocking a Thai pantry. It's an essential guide for lovers of Southeast Asian food.
•Farmette
Imen left a life in television and film in the U.S. for a life on a farm in Ireland when she met her husband. Her move brought with it a whole new set of discoveries (mostly culinary) which she chronicles in her blog. She shares with us both the hilarious challenges of being an expat, like her efforts at cooking Thanksgiving dinner for a skeptical Irish family, and her forays into traditional Irish cooking.
•Jun-Blog
Jun Belen turned his homesickness into a creative endeavor with this blog about Filipino cooking. He spent many nights on the phone with his mother, learning how to cook her traditional dishes. A professional food and cookbook photographer, his images are a warm entry point into Filipino cuisine and culture.