Give & Taste: Saveur Chefs Give Back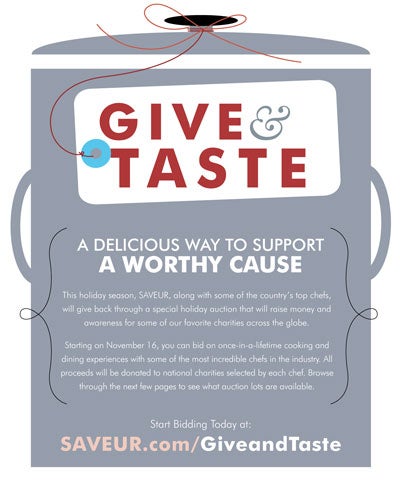 This holiday season, SAVEUR, along with some of the country's top chefs, will give back through a special holiday auction that will raise money and awareness for some of our favorite charities across the globe.
Starting right now, you can bid on once-in-a-lifetime cooking and dining experiences with some of the most incredible chefs in the industry. All proceeds will be donated to national charities selected by each chef. Browse through the gallery to see what auction lots are available, then bid on one of these Exclusive Chef Experiences at SAVEUR.com/GiveandTaste.