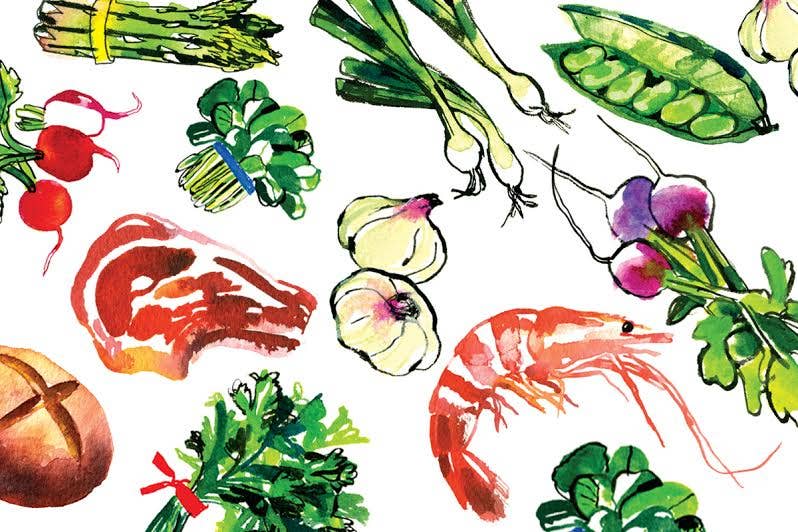 Culture
Good for What Ails You
Cilantro's healing powers.
Cilantro—sometimes called Chinese parsley—is considered a powerful medicinal herb in China. In fact, it's touted as something of a cure-all (for indigestion, flatulence, migraines, arthritis, and other afflictions) and is believed to promote overall well-being and even to prolong life. My grandmother Huong Trang, who was born in Chaozhou, in China's southeastern province of Hunan, used cilantro frequently in her cooking. And whenever I was feeling a little bit under the weather, she always prepared this special cilantro soup for me.
Put about 8 ounces of ground pork in a large pot and cover with 2 quarts of cold water. (A 1-pound fresh ham hock may be substituted for the ground pork.) Season with salt and pepper to taste and bring to a boil over medium heat. Reduce heat to low and simmer, uncovered, until liquid has reduced by one-half, about 2 hours. Trim and discard the root ends from a large bunch of fresh cilantro and wash the leaves thoroughly. Reserving several sprigs for garnish, add the remaining cilantro to the simmering stock. Continue simmering until stems become tender, about 20 minutes. Ladle broth into 4 bowls, dividing the cilantro and the pork equally between them, and garnish each bowl with a few cilantro sprigs. Serve hot, with Chinese soy sauce on the side. Serves 4.