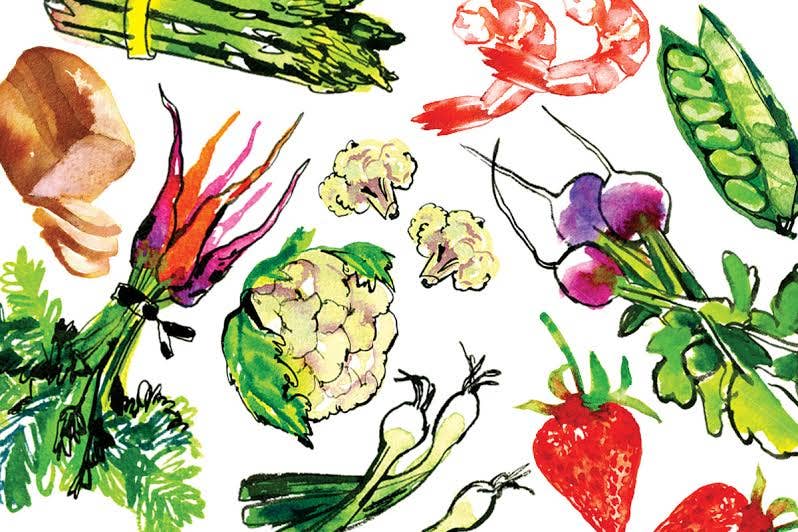 Culture
Hash House Breakfast
This slice of Vegas is all about the neighborhood. At Mary's Hash House, customers order the "usual", referring to her addictive cinnamon rolls and blueberry pancakes.
"Beautiful, just beautiful. Oh, yay." The buttermilk pancakes, in perfect disks interrupted only by the plumpest blueberries, are on the grill. And Mary Rusch couldn't be more gleeful.
The proprietor, head cook and personality behind Mary's Hash House, in a bright strip mall in west Las Vegas, is 17 years into serving up her favorite meals. But she still gets a kick out of the blueberry pancakes, a food tradition she has long shared with her three sisters. There are also four brothers, eight siblings in total from an old-fashioned Ohio family.
"They thought I'd lost my marbles," no-nonsense Rusch says of her move to Sin City 30 years ago. "But who can beat having sunshine 365 days a year?"
The weather might have lured her out west, but now she has a labor of love that couldn't survive without her. Rusch arrives every morning, except Friday, her day off, at 4:30 am to get her homemade cinnamon rolls in the oven and sauces going on the stove. She eats almost every meal at her own establishment, and her husband, a retired cop, comes in around mealtimes.
And who can blame him? Waffles, eggs, toast - and hash (naturally) to write home about, crispy potatoes with roast beef, garlic chicken or salty ham. Or all three. Rusch is also quite famous for her 20 flavors of homemade jelly, served on a big tray, looking like a colorful display of Jell-o shots. Her specialties: jalapeno and a sticky passion fruit.
Rusch, who mans her kitchen in black denim shorts and a Mary's T-shirt, hasn't been to the Strip (about four miles away) in five years. She considers all of her customers friends. (A common order: "just my usual.")
"People," she says, "like to stay in their neighborhood."