In a Dish of Its Own
To stuff or not to stuff, that is the big question.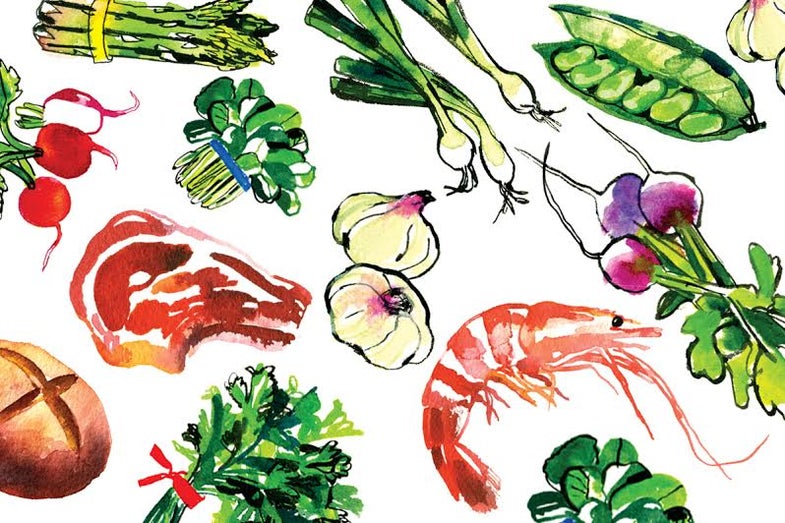 On Thanksgiving, my family always preferred table-hopping between friends' homes to hosting our own dinner. As a result, I've tried a lot of different kinds of stuffings over the years, including the corn bread, cranberry, sausage, oyster, chestnut, apple, and giblet varieties. But given a choice, I still find the most basic formula—white bread, onions, fresh herbs, and a lot of butter—to be the most satisfying. For me, the bigger question has always been to stuff or not to stuff. Traditionalists tend to argue for the former, pointing to the fact that cooks in both England and France, our two most prominent culinary forebears, have for ages used forcemeat, or heavily spiced ground meat, to season and moisten the fowl from the inside out. But I've found in-the-bird stuffings to be too mushy, so I prefer to bake my bread-based version in a wide casserole, maximizing the amount of surface area exposed to direct heat. The result is a crisper version of the dish. For an even richer texture and flavor, I dot the top of the stuffing with butter before I bake it. The result is a crunchy-soft, savory delight that outshines my turkey every time.