Lebkuchen: My Adopted Christmas Tradition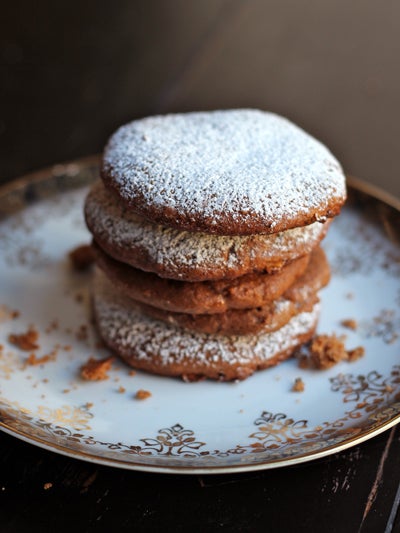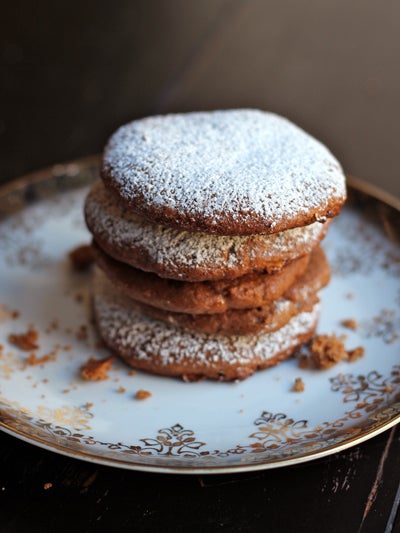 My father didn't know a soul when he arrived in Berlin, Germany, for a study abroad scholarship. He spent a few days roaming the city alone without a place to stay, stashing his belongings in a train station locker. Thankfully, he managed to meet my Oma Helma, a kind college professor who offered him room and board. After Oma Helma helped my dad settle down, he met my mom, and before long had my brothers and me. Oma Helma became my godmother, and though I have not seen her since my family left Germany to settle down in Nigeria, she remained a constant presence in our lives. We looked forward to her yearly holiday care packages, filled with toys for us kids and German treats for the whole family. Oma Helma often sent us lebkuchen, traditional German holiday cookies which came enclosed in an elaborately decorated cardboard gingerbread house.
_
_
Lebkuchen _ are like extra punchy gingersnaps, but with a soft, chewy texture aided by the addition of honey or molasses. My version is spiced with cinnamon, cloves, allspice, ginger, and nutmeg; Almond and hazelnut flour give the cookies a lightly nutty flavor. Candied citrus peel and chopped dried fruit dot the dough like baked-in jewels. Oma Helma is now 80 and still going strong. My parents make it a point to pay a yearly visit to Germany to see her and reminisce on their student days; I make sure to send her a holiday care package of my home-baked _lebkuchen.
See the Lebkuchen (German Fruit and Spice Cookies) recipe »**
**