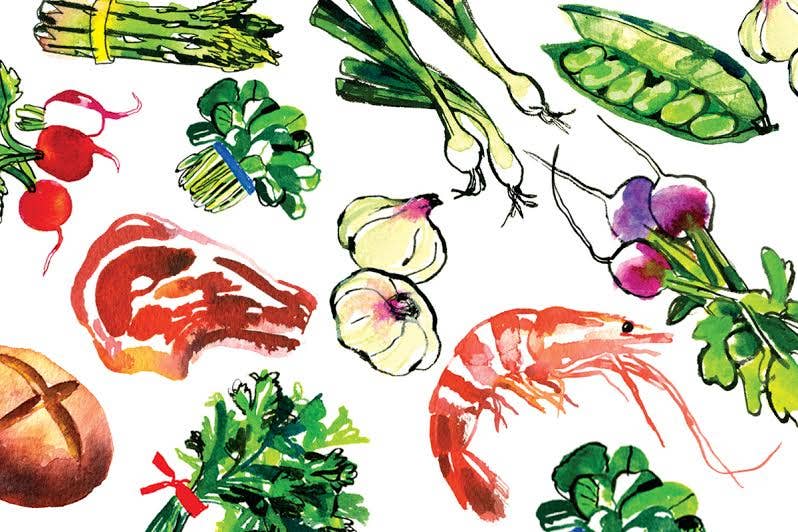 After getting the custard right for our fresh fruit ice cream, we decided to do some serious equipment testing—and got to eat a whole lot of ice cream in our pursuit of truth.
First, we tried it the old-fashioned way, loading up our White Mountain Hand Crank Ice Cream Freezer with crushed ice and rock salt, pouring the custard into the cylinder, and cranking away for 20 minutes. While this was fun with a group of people to help, it would have been a lonely job without them. But the ice cream was smooth and nicely frozen.
Then we let technology take over, and plugged in the Williams-Sonoma Grande Cuisine Gelato Maker by Avietti. Most frozen desserts take only 20 minutes, the instructions said—but after 20 minutes, we still had soup. A call to Williams-Sonoma informed us that, well, it can take longer. It sure did—45 minutes in all.
The Donvier Ice Cream Machine was the least expensive and the easiest to use of the three we tried. Turning the handle every few minutes, we had ice cream in 25 minutes—though it was still a little soft. Then we packed all three ice creams into plastic tubs, froze them for an hour, and tasted them blind. The Donvier had produced the one we liked the best; the gelato maker took third place.