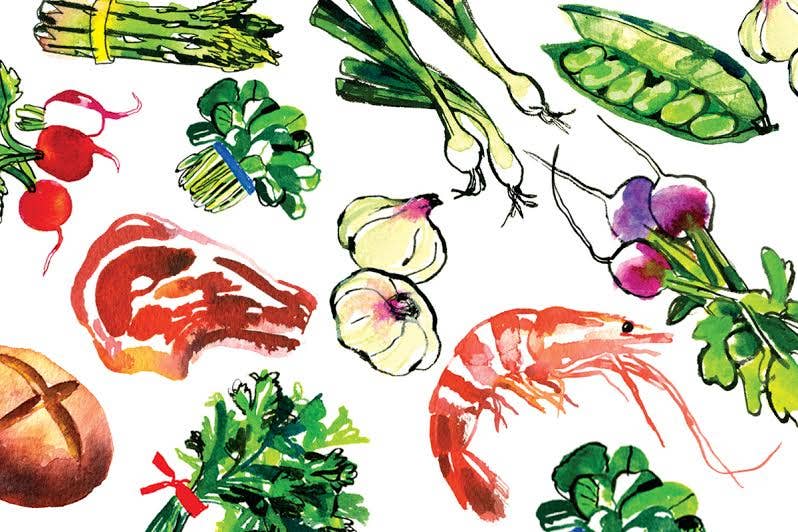 Culture
Miracle Cure
These streaky slices offer smoky salvation.
Every package of thick-cut bacon from Benton's Smoky Mountain Country Hams, of Madisonville, Tennessee, should come with a warning label: This product may put you off conventional store-bought bacon forever. To people accustomed to thin strips that emerge from the pan only two ways—flabby or dry—the meaty slices from Benton's come as a revelation: their generous size and the perfect ratio of fat to meat add up to bacon that's crisp and chewy at the same time. This is breakfast meat you can literally sink your teeth into. Then there's the flavor: intensely redolent of the hickory and applewood over which Benton's smokes its pork bellies for a whopping 72 hours—up to three times as long as many other artisanal producers do. The smell of Benton's bacon frying is enough to lure strangers in from the street.
The man behind this cured-pork goodness, Allan Benton, has been smoking hams and bacon since 1973. Benton's is a small operation—just five employees working out of a low-slung building that doubles as a retail store—and he has only modest plans for expanding. "We want to keep it small," he says, "but we feel like we have a product that can compete with any in the country." The bacon-making process starts with fresh pork bellies from various farms in the Midwest. After being hand-trimmed, the fat-streaked slabs are rubbed with salt, brown sugar, and pepper and packed in a cooler, where they remain for about ten days. The meat is left to age in temperature-controlled rooms over a period of three weeks—a process that extracts moisture while further preserving and seasoning the product—and then it's off to the smokehouse, with its wood-burning stove, for three days. After smoking, the meat is given an hour's rest before it's sliced into thick strips and vacuum-sealed. The result? The most mouthwatering bacon around. To order, call 423/442-5003 or visit www.bentonshams.com.