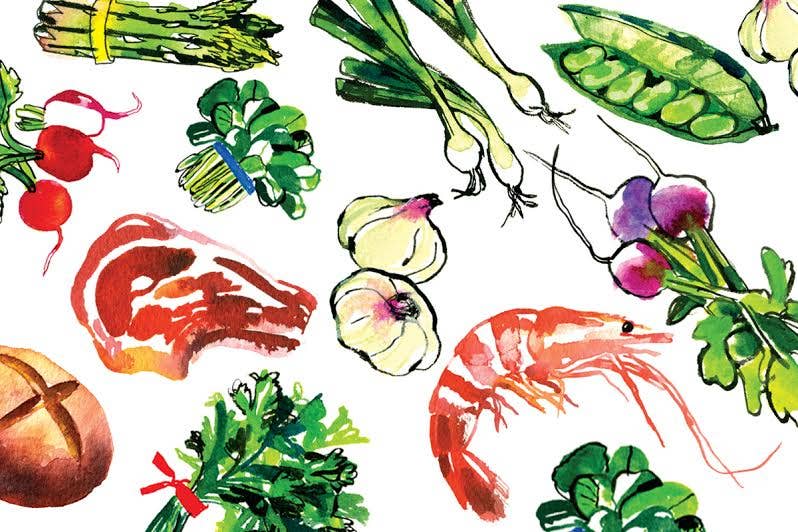 Culture
New and Notable Reads
Three books worth checking out.
Encyclopedia of Pasta by Oretta Zanini de Vita (University of California Press, $29.95) The world of pasta is bewilderingly huge, so we're thrilled with this new, authoritative work, by one of Italy's leading food scholars. Whether it's menietti (tiny pasta akin to couscous) or marubini (a ravioli specific to the city of Cremona), the illustrated entries include ample historical, culinary, and etymological information.
French Feasts by Stephane Reynaud (Stewart, Tabori & Chang, $40) This chunky book from the writer and chef who inspired us with Pork & Sons (Phaidon, 2007) is an ebullient celebration of hearty French home cooking. In addition to the stellar range of recipes for classics like country pate and regional dishes like the Auvergne's pork pot, it has gorgeous photos, whimsical illustrations, profiles of producers, and even sheet music for spirited French sing-alongs.
My New Orleans by John Besh (Andrews McMeel, $45) This beautifully curated book by John Besh, chef at August and other restaurants in and around New Orleans, is one of the most loving and informative tributes to the city's food culture that's ever been put into print. Chapters on everything from gumbo to Mardi Gras, shrimp season to boucherie, are packed with vividly told stories and superb recipes.