Nice Spreads: Our Favorite Pimento Chesses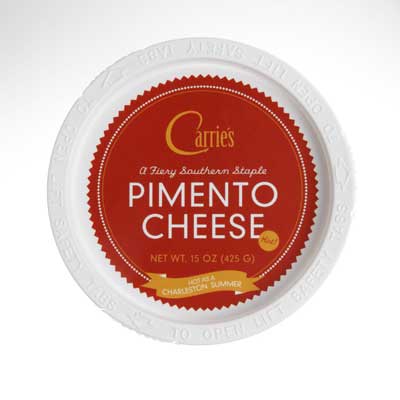 Store-bought or mail-ordered pimento cheese can be creamy or chunky, sweet or spicy. Some favorites:
• Carrie's (pictured here), from Charleston, South Carolina, is snappy with Worcestershire, Tabasco, and cayenne.
• Mild and smooth Palmetto Cheese, from Pawleys Island, South Carolina, is enriched with cream cheese.
• The chunky version from Blackberry Farm, in Walland, Tennessee, has a bright pepper flavor sharpened with aged cheddar.