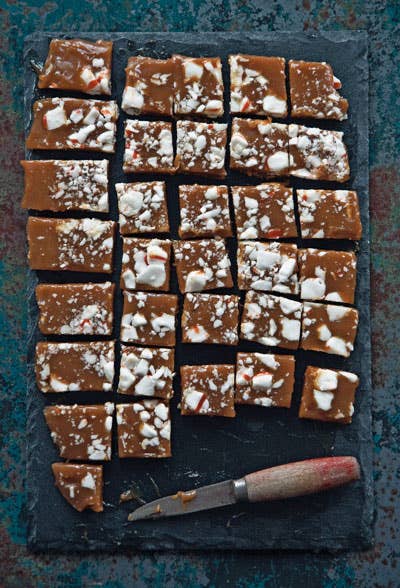 Culture
Our December SAVEUR Cooks Classes
To welcome winter, we've developed two seasonal menus to see you into the holiday season: Classic Spanish Tapas and Festive Holiday Sweets.
Nothing says holiday like a good party. This year, impress friends and family alike with new additions to your entertaining and gifting repertoire through our Festive Holiday Sweets class. Learn how to make fun and fanciful sweets like elegant peppermint caramels; turn eggnog into a tart; and update your dessert classics, with new ideas for a delicious warm chocolate cake and creme brulee.
Spain is a country that is known for its festive nature, best captured in the fun and entertaining tapas culinary tradition. Discover secrets of the tradition through a menu of traditional dishes, from patatas bravas and tortilla española to shrimp with garlic and cayenne and tapas-style meatballs.