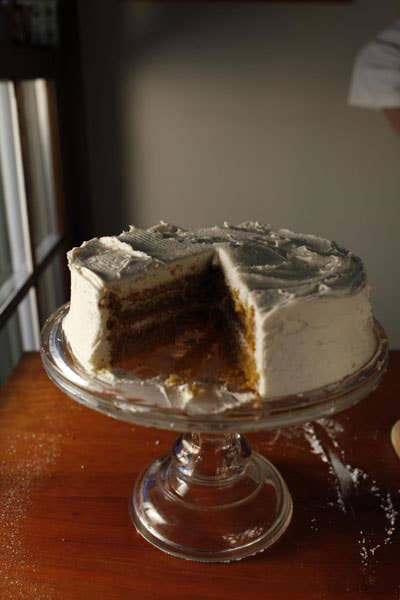 Culture
Our November SAVEUR Cooks Classes
For our fall batch of classes for SAVEUR Cooks, a hands-on cooking series exclusively at Sur La Table, we've developed two seasonal menus to see you into the holiday season: Thanksgiving Dessert Ideas and French Holiday Classics.
Go beyond pumpkin pie and find new inspiration for your Thanksgiving dessert table. Traditional ingredients get a new spin in our Thanksgiving Dessert Ideas class, from baked apples with caramel sauce and shaker lemon pie to sweet potato bread pudding and spiced pumpkin cake.
Capture the elegance of the holiday season through this subtle yet complex menu of French Holiday Classics. A rich duck breast with brandied fig sauce will be your centerpiece, served alongside cranberries with Port, herbed haricots verts, and a galette of potatoes. Such a meal would not be complete without something sweet yet—learn how to put a French spin on the American classic, pumpkin pie, for a delicious, seasonal treat.