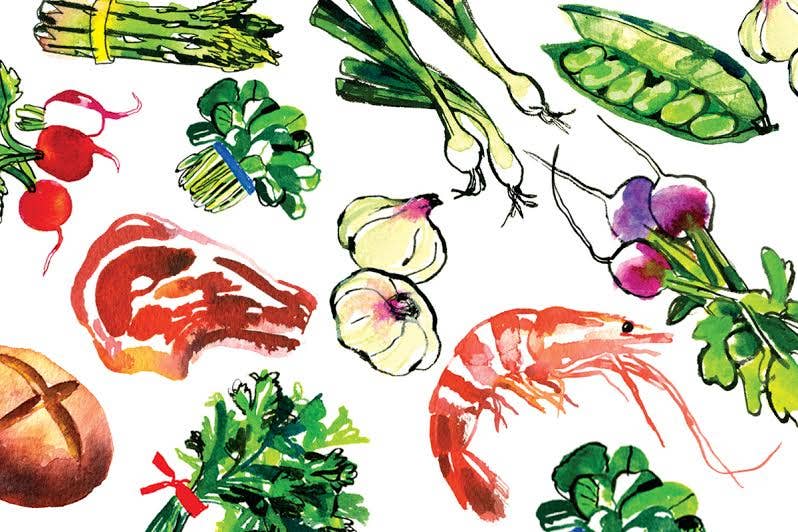 Culture
Pie Fight Derby
Litigation is part of the recipe.
Louisville, Kentucky, is famous for an annual horse race—held this year on May 6—but also, among dessert-lovers, for a gooey chocolate chip-walnut concoction named after that equine competition: Derby-Pie®.
The punctuation and trademark symbol are part of the name—and Kern's Kitchen, the bakery that invented Derby-Pie®, has sued enterprises as diverse as PBS and Bon Appetit magazine for using the pie's name to refer to similar chocolate-nut confections. Kern's even sued Nestle, its own chocolate chip supplier, for refusing to recall what Kern's lawyers called ''hundreds of thousands of infringing chocolate chip packages'' that bore a recipe for ''Tollhouse Derby Pie''. (Kern's eventually won all its lawsuits, so we're using that ®.) When the folks at Kern's eat out locally, they'll ask about chocolate-nut desserts, and should a waiter describe one as being ''like Derby Pie'', they'll complain. The result is that most Louisville eateries now call their pies by other, noninfringing, names, such as Triple Crown Pie, Winner's Circle Pie, or even—yuck!—Horse Race Pie.
Why is Kern's so fierce? Trademarks erode unless their owners defend them; that would mean a drop in business for Kern's—and, says company owner Alan Rupp, the loss of a consistently good pie for its customers.
Derby-Pie®, created by Walter and Leaudra Kern and their son, George, in 1954, led a trademark-free existence until 1968, when the pie had become so popular that friends advised the Kerns to register it. Not until the late '70s, though, did the company begin litigating; and by then, recipes for Derby Pie had found their unregistered way into community cookbooks from Atlanta to Fort Wayne. I guarantee that if someone shows up at your Derby Day party this year with one in hand, he isn't going to announce, ''I brought a chocolate-nut pie.'' On the folk level, Derby Pie runs as strong as Secretariat.