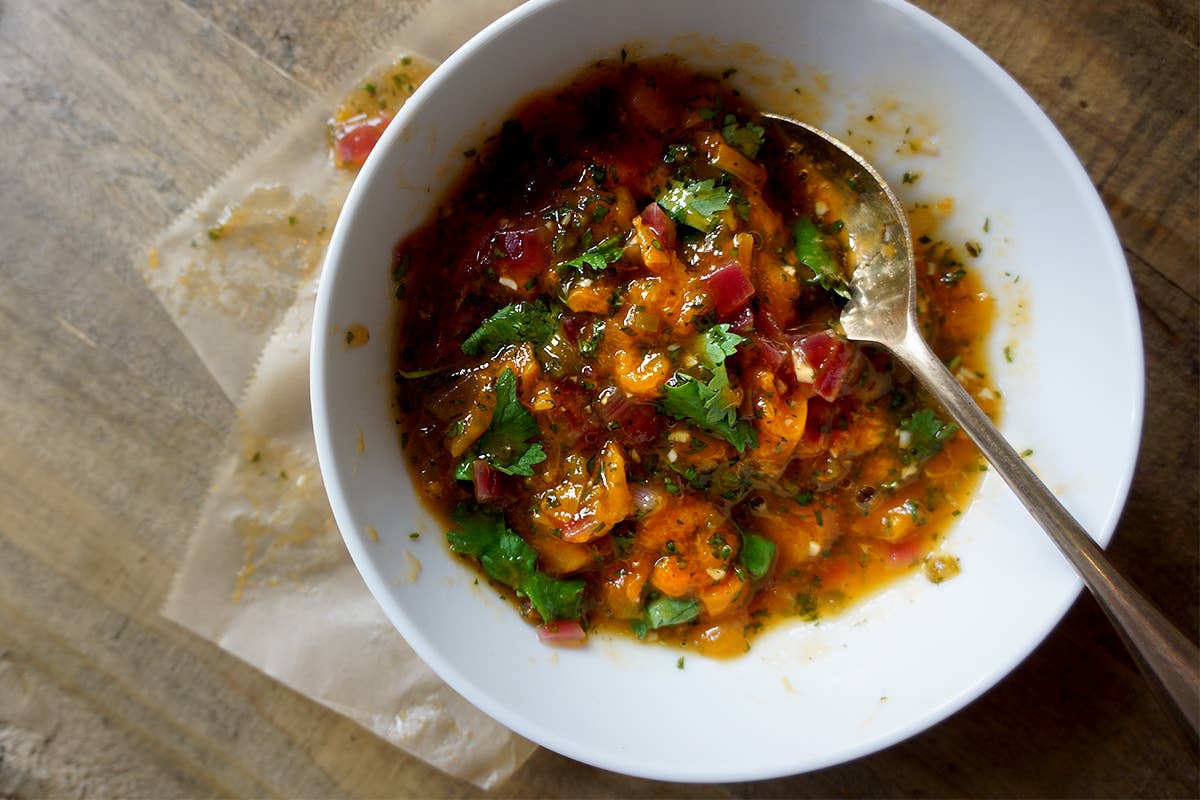 Culture
Preserve the Season: Apricot Salsa
Although my San Francisco Mission District neighborhood is brimming with excellent Mexican food, and California is responsible for about 95% of all apricots grown in the United States, apricot salsa—and fruit salsa, in general—is surprisingly hard to come by. Wandering my favorite haunts in search of the spicy, tangy condiment, I quickly realized that I would have to make my own.
First made popular in the U.S. in the Tex Mex wave of the early 90's, fruit salsas are most often made with ripe mango or pineapple, which might be one reason they tend to have a bad rap for being too sweet, bringing to mind that once-ubiquitous giant sombrero serving bowl. But when prepared with an eye to balanced flavors, apricot salsa is not only delicious and refreshing, but a natural vehicle for the fruit's ripe acidity and bright color. And if you've already stocked your pantry full of summer jam like me, it's a great way to extend not just the shelf life, but the usability, of stone fruit in the colder months to come.
The best condiments pull your taste buds in two directions simultaneously—sour and sweet, hot and cooling—and you will find that contrast inside this jar. There's a lot to be said for the complementary and balancing flavors of sweet, aromatic fruit and tangy vinegar. Add a bit of chile fire, potency from onion, and a bit of freshness from mint and the classic cilantro, and you've got a bold, bright salsa that's perfect alongside grilled pork chops, drizzled atop fish tacos, or simply as a dip for tortilla chips—comically oversized Mexican hat purely optional.