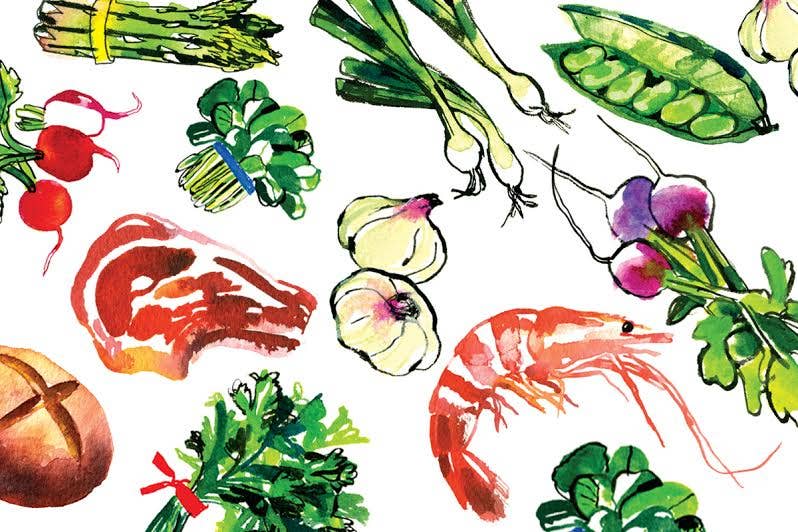 Culture
The Italian Job
Learning the ropes of food writing abroad
About a month after I started working at saveur, an e-mail went out to the staff regarding a story on Neapolitan pizza slated for May. A writer had yet to be assigned; we needed one fast. As I searched my memory for suitable candidates, one kept popping up—me. Taking a chance, I typed: "As a person of Neapolitan heritage who's been dying to return to Naples, I would love to go." Moments later I got the response I was hoping for from executive editor Betsy Andrews. "You're on, man."
I was excited. Very excited. My mom's family comes from Naples. And the best pizzas I've ever tasted were the ones I devoured there while backpacking through Italy in my 20s. Still, just moments after landing the assignment, my excitement gave way to an unexpected feeling of, well, fear.
This, after all, would be my first feature story for a magazine I'd been in awe of for ages. There were giant shoes to fill, most of all those of my coworkers, who had written and edited so many of the beautiful articles I'd read as a subscriber. A lot of questions remained unanswered, too. With my limited grasp of Italian, who would translate? How would I navigate a city that, from what I recalled, could be so chaotic? Who would tell me where to go?
Lucky for me I didn't embark on this journey alone. Executive food editor Todd Coleman, a man as familiar with traveling abroad as I am with the New York City subway system, came along, providing remarkable photography for the article ("The Gold of Naples," page 38). Todd, who's also written some spectacular stories, showed me the ropes of reporting overseas, the key lessons being to overcome jet lag quickly, hit the ground running, and maintain a tight itinerary while allowing for unexpected discoveries. It was hard keeping up with him, but I did my best, fueled on pizza, espresso, and, once the day was done, a Peroni or two.
Of course, both Todd and I would have been lost without Roberto Caporuscio. A native of Campania who trained in Naples' famous pizzerias and now owns two of his own (Keste and Don Antonio by Starita in Manhattan), Roberto provided excellent translation and introduced us to enough pizzerias to write a book. In the end, thanks to these two guys, everything came together. Sometimes, it seems, chances are worth taking.