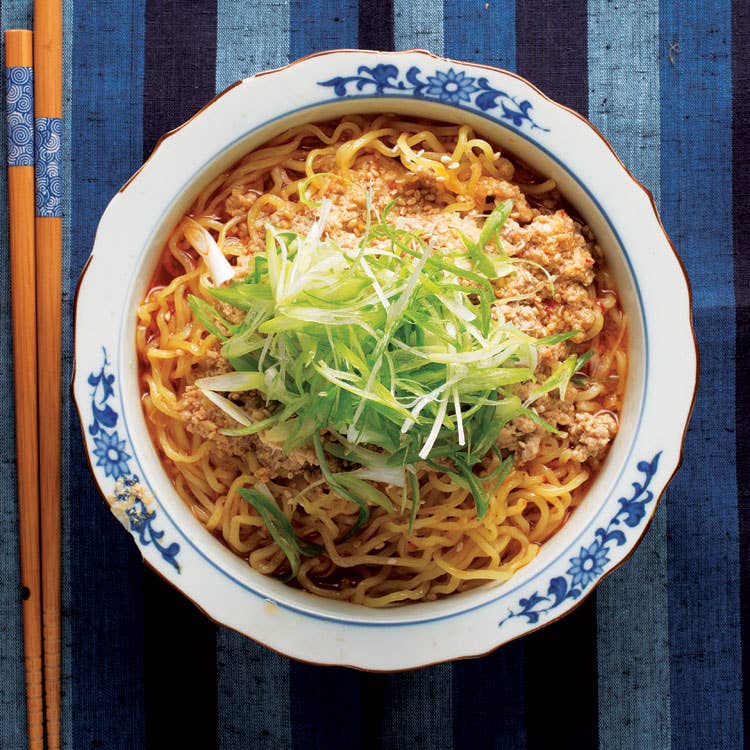 As a Japanese fast food phenomenon, a budget meal solution, a hangover cure, and— especially recently— an upscale menu item, ramen has proven to be an infinitely variable dish. This comes as no surprise, though, because, as Masahiro Nakano, a director of Japan's Shinyokohama Ramen Museum, once explained, ramen has a long history of transformation.
When Chinese immigrants first introduced ramen to the Japanese 160 years ago, it was generally hated; before long, however, cooks all over Japan adapted the dish: adding seafood to the stock, introducing soy sauce as a flavoring, and modifying the shape of the noodles to suit their palates. Today ramen has more than 80 distinct regional varieties within Japan alone, where it holds the distinction of being the official national dish.
More than half of a century after ramen became a hit in Japan, American chefs realized that the dish could be tweaked to suit fine-dining menus and reflect their individual cooking styles. "The best thing about ramen is that it's a great medium for the individual chef to express himself," said Nakano's companion onstage, Serious Eats's J. Kenji Lopez-Alt. He cited the version David Chang serves at Momofuku Noodle Bar: it has all the apparent attributes of tonkotsu, a rich, emulsified broth that derives its flavor from pork bones, but Chang makes it using French techniques to concentrate pork flavor and eliminate fattiness.
Ramen's adaptability may be unrivaled in international cuisine, but it still has some basic components. The dish's base is a stock broth — either dashi, made from seafood, or the pork-based tonkotsu. Soy sauce, salt, or miso is added to the stock for flavor. Besides the noodles, optional additions like leafy vegetables, bamboo shoots, ginger, garlic, and thin slices of pork give a bowl of ramen more substance and tang.
But it's the fresh noodles that are both the most essential element. Available in straight, wavy, and curly forms, slippery or slightly rough, they're also the most variable. There's a reason for the variety of shapes: Nakano advised using curly or wavy noodles to accompany a clean, thin broth because the shape of the noodle holds more broth in each bite. For a thicker, heartier broth like tonkotsu, the broth most commonly available in America, Nakano recommends a straight, slippery noodle.
While there's no official way to eat a bowl of ramen, the Japanese have developed techniques to eat it as efficiently as possible. "Ramen is a super fast food in Japan," Nakano explained. "After it arrives, you have to eat it in the first five minutes or it's over." To avoid eating soggy noodles, many diners use a slurping method to slide the noodles quickly down their throats. But variations on this method are allowed. As Nakano pointed out: "When making or eating the dish, ramen is like pro-wresting— there are no set rules."