Where Tofu Comes From
In a small traditional Japanese inn we experienced the making of tofu first hand.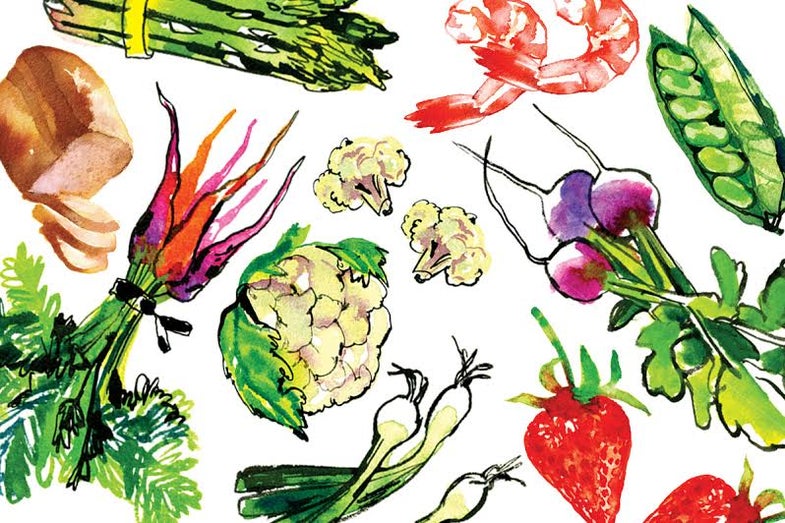 Chef Makamoto's kitchen was a wonderful surprise—full of bins of beans and flour, jars, bottles, and crocks crammed with skimmers, strainers, and chopsticks. The stove was well used and stacked with pots. The rest of the inn was Japanese life as we had imagined it: beautiful, ordered, refined. But the kitchen was real life—cluttered and slightly messy, a place where things happen. We watched Sakamoto's wife, Mihoko, making tofu. Soy beans had been soaked overnight, ground to release the milk from the pulp, then strained. She stirred the milk over the fire, bringing the liquid to a boil three times. She removed the pot from the heat, and slowly ladled in salt water from the Sea of Japan, constantly skimming off the foam. Miraculously, curds of tofu began to form before our eyes.