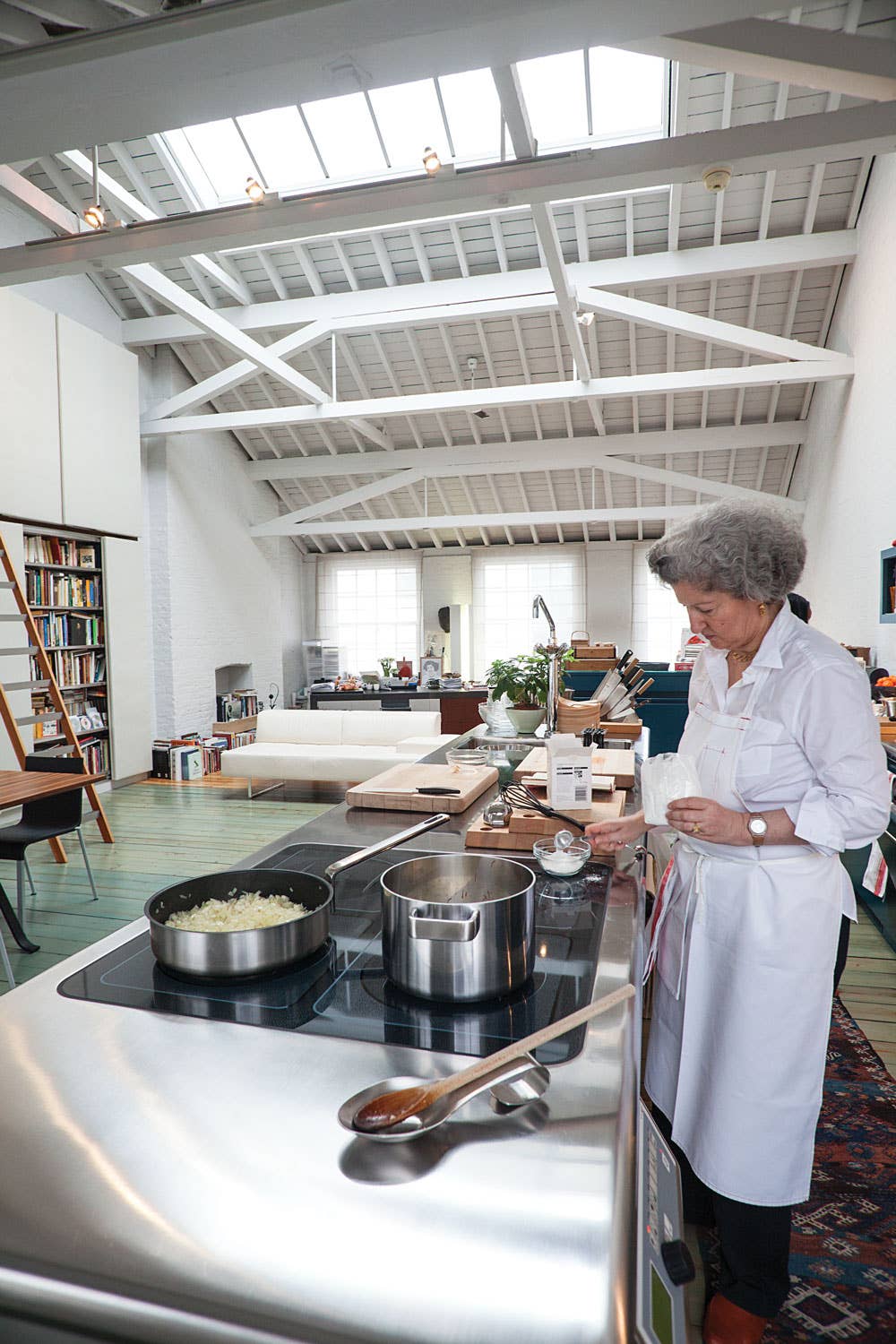 Culture
Modern English
Tired of her cluttered kitchen, London cookbook author and chef Anissa Helou went minimalist
I started dreaming of this kitchen years ago, after a visit to a friend's flat in Paris. She lived in a converted artist's studio where she had the kitchen at one end, the dining table in the middle, and the seating area way at the other end. It was amazing to cook in such an airy space. My kitchen back home in London was dark in comparison and cluttered with spongeware pottery and other collectibles. It was also separated from the dining room by a narrow corridor.
A few years later I took the leap and bought a penthouse duplex loft with an upstairs room that was perfect for the kitchen I wanted to create—flooded with light and large enough to accommodate a dining area as well as my study. Since I spend so much time in my kitchen, my primary concern was that it, well, not look like a kitchen. I wanted a space where I could relax and write too. But since I teach cooking classes, functionality was as important as aesthetics.
Initially I didn't want any stainless steel; everyone seemed to have it, and I was sick of looking at it. That is, until I went to a catering trade show where I stopped dead in my tracks in front of a sleek, elegant, and super-functional stainless-steel island designed by Elro, a Swiss firm that supplies kitchens to cruise liners. The edges were curved and the surface was so smooth you could hardly see the built-in induction burners from a few feet away.
I basically asked the architects to design the kitchen around the island, making sure everything I needed to cook and teach had a designated and easily reachable storage space. I also asked for the dishwasher and fridge to be integrated so they are largely invisible.
Eleven years later, I still love cooking and teaching in my kitchen just as much as I love looking at it.