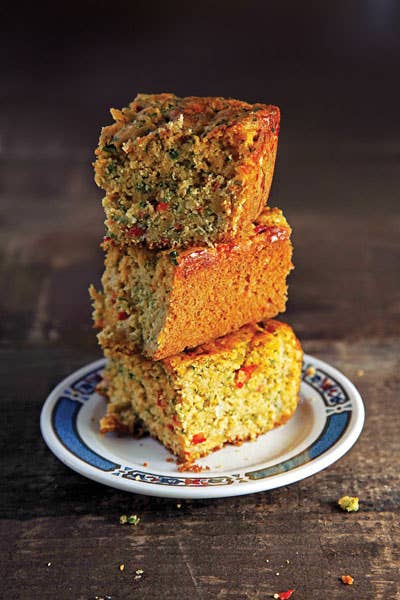 Culture
Culture Club: Thanksgiving on the Cliffs of Big Sur
I've always cherished Thanksgivings at Nepenthe, my grandparents' storied restaurant in Big Sur, California. My mother's parents, Bill and Lolly Fassett, opened Nepenthe in 1949 on a cliffside property they'd fallen in love with and then purchased from its owners, Rita Hayworth and Orson Welles.
My grandfather, the child of an astrologer, and my grandmother, whose grandparents founded the artists' colony of Carmel, fit right into Big Sur's bohemian culture. They envisioned Nepenthe—a Greek word for an elixir that erases grief—as a place where people could forget their worldly cares and draw inspiration from the ocean views, the architecture (the restaurant was built by a student of Frank Lloyd Wright), the guests (painters, poets, vagabonds, and a few celebrities, like the writer Henry Miller), and, of course, the food. The restaurant became known for delicious, whimsically named dishes like the Phoenix Special, a steak slicked with Gorgonzola—caramelized onion butter, and the Ambrosia Burger, slathered in zesty mayonnaise.
For Thanksgiving, my grandmother invited all of Big Sur. When I was a kid in the 1970s, the holiday began with her flamboyant friends, in silver chaps, arriving on horseback. While a half-dozen turkeys roasted in the open kitchen, we kids would play kick-the-can in the parking lot.
More than 60 years after Nepenthe first opened, a hundred or so guests still gather there on Thanksgiving. Last year, we served roast turkeys with sage stuffing, spicy buttermilk corn bread (see Recipe: Piquant Corn Bread), and more. My aunt Holly Fassett, who now runs Nepenthe with her son, Kirk Gafill, baked dozens of pumpkin pies and Meyer lemon tarts. After dinner, a new generation of children played their own games, and Nepenthe was once again a place to savor food, family, and community.