Bed, Breakfast, and More
Three places to stay in Vermont.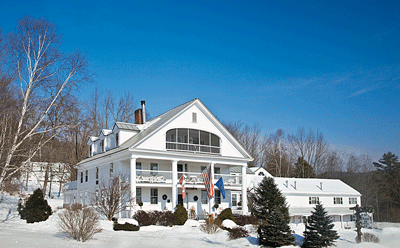 Guests eat and sleep equally well at many of Vermont's inns. At the 214-year-old Rabbit Hill Inn in Lower Waterford, chef Matthew Secich creates dishes like local duck with wild berry compote. The Inn at Lareau Farm, along central Vermont's Mad River, houses American Flatbread, serving its famous wood-fired specialties. And, in Warren, the Pitcher Inn offers world-class wines, along with dishes prepared with Vermont-raised lamb, quail, and rabbit.