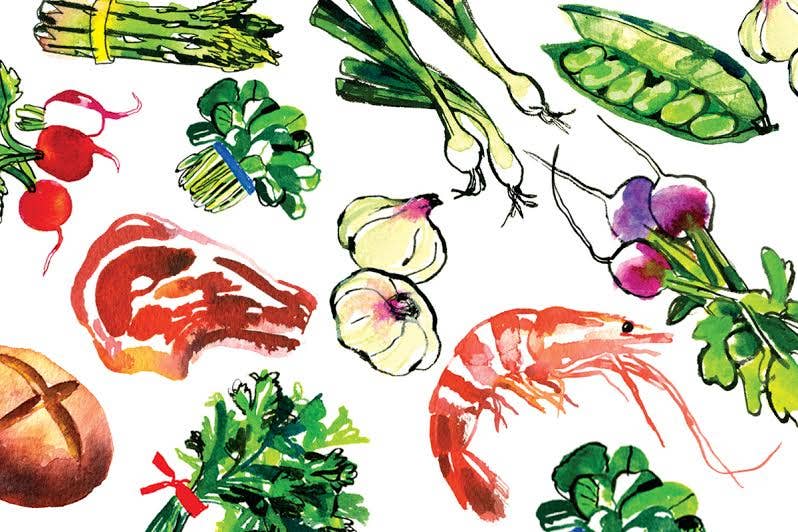 Travel
A Storied Feast
Celebrating Virginia's native ingredients on the Thanksgiving table
On the Eastern Shore of Viginia, home to some of America's earliest settlements, the Thanksgiving meal features ingredients and dishes that have defined life on the peninsula for generations. Many of the Thanksgiving foods favored on the Eastern Shore, such as
oysters, precede the holiday itself by a long stretch. For thousands of years, Native Americans harvested mollusks from nearby waters, a practice quickly adopted by the first European colonizers, who arrived in the early 1600s, a good decade before the landing at Plymouth Rock. Today, demand for the bivales continues undiminished, especially through the winter holidays. Around Thanksgiving, when the water grows cold, oysters fatten up and are at their best.
Corn, present on Thanksgiving tables these days in the form of corn bread and pudding, has an especially long history in Virginia. It was a staple in the diet of native peoples as well as colonists. You can still find an heirloom variety of corn indigenous to the area grown on the Eastern Shore today—it makes for a dense, moist, delicious corn bread. Locally caught
fish, too, have always been a fixture of the local diet. Historically, bluefish, croakers, spot, jumping mullet, menhaden, and many, many more were netted, salted, and eaten fried, baked, and boiled. Today, a Sunday-after-Thanksgiving breakfast of baked or poached fish and pancakes remains a distinctly local pleasure. Other emblematic Thanksgiving foods, like
sweet potatoes, were introduced after the arrival of Europeans. Many varieties are grown on the Eastern Shore, but whenever I talk to people about Thanksgiving side dishes, they speak lustfully of sugary Hayman sweet potatoes, which have been grown in the region since the mid-1800s, when they were introduced from the Caribbean via North Carolina.
Figs, another beloved food, made their way to Virginia in the colonial period. They were introduced by European settlers, and have flourished on the Eastern Shore ever since. In summer they're eaten fresh, but it's preserved figs—whole figs in syrup— that have historically had pride of place on Thanksgiving tables. Famously, Grover Cleveland enjoyed them for dessert at an Eastern Shore Thanksgiving in 1892.