Eat With Your Eyes: Five Great Museums Devoted to Food
From Germany's museum of bread to a kimchi museum in Korea, these organizations truly believe food is culture.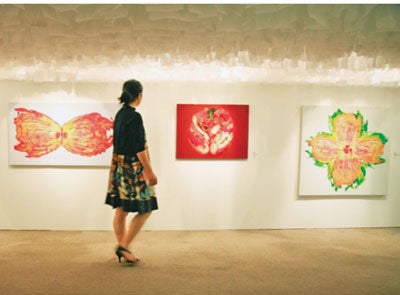 1.Agropolis Museum, Montpellier, France)
Leave it to the French to create a museum devoted to not one food, but all of them. Multimedia exhibits at this center dedicated to global foodways highlight culinary rituals (tea ceremonies, pasta making), food production, and global distribution.
2.Museum der Brotkultur, Ulm, Germany)
Dedicated to the 6,000-year history of bread, this museum houses more than 18,000 artifacts, from rustic millstones to fancy silver bread baskets, plus loaf-focused artwork by Dali, Brueghel, and others.
3. Museo del Prosciutto di Parma, Langhirano, Italy)
Housed on the site of an ancient meat market, this museum examines the evolution of Parma's famed cured pork leg since Roman times. A visit ends with a tasting of local foods and wines.
4. Pulmuone Kimchi Museum, Seoul, Korea
Learn about Korea's staple food in all its many forms at this museum (pictured). Try a kimchi-making class, and sample varieties of the fermented pickle in the tasting room.
5. Southern Food and Beverage Museum, New Orleans, Louisiana
The European, African, and Caribbean roots of Southern cuisine are highlighted here, along with topics like the relationship between the Gulf of Mexico's oil industry and fisheries, and a celebration of the re-legalized spirit absinthe.