Eating in Texas: Celebrating the Country's Cheese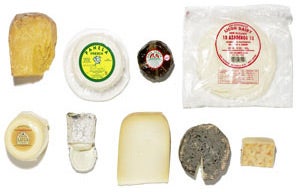 Although Texas produces its own share of fine cheeses, the Texans are quick to welcome cheeses from outside the Lone Star State. Right now, the American Cheese Society is taking over downtown Austin with its Cheese in the Heart of Texas event, featuring lectures, book signings, and a judging of some of the best cheese out there. Aficionados and novices alike can find more than 1,100 cheeses from more than 30 states and Canada represented at the festival, and a major highlight for the public is the 3-hour cheese sale on Sunday. The ACS has more on American cheeses on its website, as well as consumer tips on buying, storing, and cooking with cheese, recipes of the month, and wine pairings.
Jessica Dupuy writes about food and travel in the Texas Hill Country in her blog, the Dupuy Dish.